Leiden alumnus Surya Tjandra appointed Deputy Minister in Indonesia
Surya Tjandra has been appointed by Indonesian President Joko Widodo as Deputy Agrarian and Spatial Planning Minister.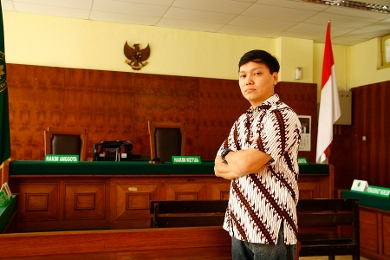 Tjandra, from Indonesia, was awarded his doctorate from Leiden Law School on 4 February 2016 for research entitled Labour Law and Development in Indonesia. His supervisors were Professor Guus Heerma van Voss and Professor Adriaan Bedner.
Indonesian President Widodo is currently forming a new cabinet for his second and final term of office. The number of deputy ministers has been increased substantially: from three to eleven.
In 2017 Tjandra gave the Van Vollenhoven Lecture in which he analysed among other issues the current situation of labour dispute resolution and how this affects the position of workers in Indonesia. He demonstrated that a mono-disciplinary approach is too limited, and what we can learn from this for the future of socio-legal studies in Indonesia.