Joni Reef at opening Expertise Centre KIND
Joni Reef was among those present at the opening of Expertise Centre KIND in 's-Hertogenbosch on Thursday 22 November 2018. She spoke to Dutch newspaper Brabants Dagblad afterwards.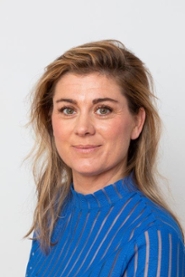 The Expertise Centre is an initiative of Avans University of Applied Sciences and Exodus, an organisation which provides support to (ex)prisoners and their families. The principal objective of the Centre is to investigate in what way parents who are serving time in prison can maintain a relationship with their children.
Each year in the Netherlands more than 35,000 men end up in a prison. Most of them for a period of a few months, but some end up spending years in jail. Imprisonment does not just affect the father, but often also the whole family.
Joni Reef, who was present at the opening, has been conducting research in this area for ten years and has observed that current developments in family life - where fathers now also play an explicit role in the upbringing of their children - have not yet filtered through to the prison system, or only to a very limited extent. She is featured, together with a number of other persons involved in the project, in a newspaper article published in the Brabants Dagblad.