The impact of Europe
From the influx of migrants to the Ukraine referendum: Europe is playing an ever bigger role in our lives. Leiden scientists shed light on developments in Europe and examine the impact of the Union on the lives of its citizens. Read more in the new research dossier on Europe.
In the grip of the migrant problem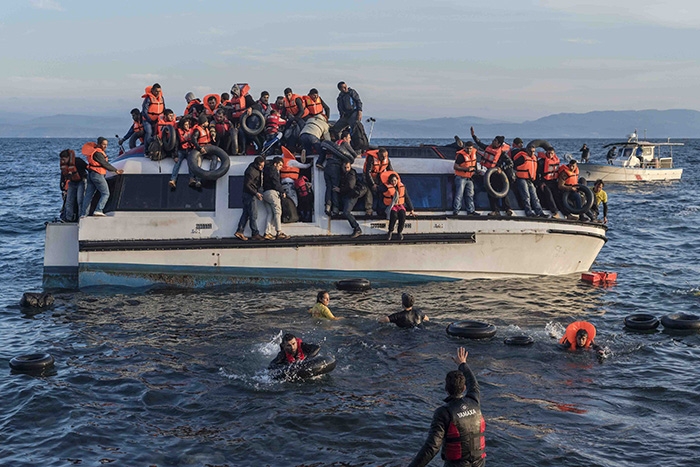 The research dossier on Europe focuses on the problem of the hundreds of thousands of migrants who are currently making their way to Europe, in search of a better life. No other political issue is as emotive as 'migration'. European member states may well decide on an allocation key for distributing the migrants over the different European countries, but in practice such an agreement carries very little weight. In Central Europe fences are even being erected to hold back the enormous flow of migrants. Leiden researchers aim to hold up a mirror to the policy-makers; in the heat of the debate it is sometimes easy to lose sight of fundamental rights, particularly those of the migrants. Jorrit Rijpma, lecturer in European Law, describes the migrant crisis as a crisis of government authority. All too often events occur that are not permissible according to European legal frameworks, such as sending boats back to Libya or Turkey.
From European to national legislation
Leiden scientists also examine how European policy is converted into national legislation. In the Netherlands, just as in other member states, we have to deal with the effects of European regulations. It is often left to the member states themselves to implement these regulations, and local authorities, such as municipalities, water boards and provinces, generally play a role in this process. The way European regulations are translated and implemented in national legislation is important for citizens, in such areas as food safety or internet purchases, but also for Dutch companies operating on the European market.
In practice, there are often problems. Even when regulations have actually been introduced, they are by no means always implemented or maintained adequately. Leiden researchers examine the background to instances of 'non-compliance', because you can only find the right solution once you understand what the problems are with converting regulations to the national situation and implementing them nationally.
Researchers from different disciplines at Leiden University work together to achieve a safe, healthy, sustainable and just world. You can read about their work in our research dossiers, of which the Europe dossier is the latest. Click in the column to the right for a list of all our research dossiers.