Archaeology
Research
The Faculty of Archaeology is the largest academic centre of Archaeology in Continental Europe with over 170 staff members.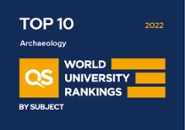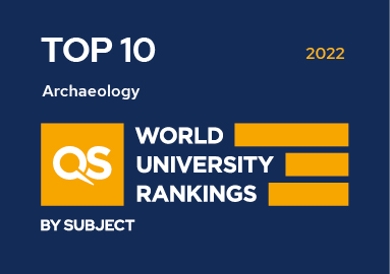 Top ten worldwide
The Faculty ranks in the top ten worldwide in academic reputation and research impact (April 2022 QS World University Ranking by subject). More than 60% of first-year Archaeology students in the Netherlands come to Leiden, and these are joined by BA and MA students from across the globe. The faculty research community is international and decidedly cosmopolitan, with members of staff, post-doc researchers and PhD students coming from all over the world, active in all continents.
Extensive research projects
Over the years, many of our researchers have received prestigious grants and subsidies, enabling them to embark on extensive research projects. Here you will find a non-exhaustive list of current and recently finished research projects:
ERC projects
NWO projects
For more information, see the complete overview.
Prizes and Memberships
Faculty's researchers have received prestigious prizes and been invited and admitted to various learned societies
Spinoza Prize
The Royal Netherlands Academy of Arts and Sciences
Academy Professor Prize
Royal Holland Society of Sciences and Humanities (KHMW)
Academia Europaea
Society of Antiquaries in London
Corresponding Fellow British Academy
Overarching fields
As academic staff we conduct research in the overarching fields of World Archaeology, Archaeological Sciences, and Archaeological Heritage. We cover extensive areas of the world and nearly all time periods. We investigate the complexity of the human past and resilient societies from interdisciplinary perspectives which offer the best chance to answer research questions that also carry value for current and future generations.
We work at the interface between the humanities, social sciences and exact sciences, and we connect the past with the present. We are thus ideally placed to collaborate: with each other across these departmental 'boundaries', with other disciplines, and with society at large. Our research brings scholars together in exciting collaborations from within and well beyond the faculty itself within a highly inspiring research surrounding.
Our research areas
By its very nature an interdisciplinary field of research, the Leiden Archaeology Faculty has been very active in creating networks all over the world, collaborating across and within the borders of disciplines. This is best visible in how its researchers collaborate among and beyond the faculty's three departments:
Research themes
A faculty-wide survey recently showed that we like to define our research interests and efforts in the following themes which are dynamic and open to change in an ever-evolving world:
Humans around the world were transformed by- and have themselves transformed their natural surroundings. The active creation of human niches started on a small-scale in deep prehistory but the long-term development of this process is highly relevant to understanding the large-scale impact of the human niche today. This includes the impact of humans on their natural surroundings as well as the manipulation and alteration of those surroundings to create living spaces, tools, and other artifacts. Archaeology and Heritage Studies are uniquely placed to study this human niche construction, how it started and changed over time, and to address issues such as sustainable interaction with our environment and human engagements with (in)organic materials.
Subthemes
use of fire
emergence of farming
water management
wood/forest management
mining industries
agricultural exploitation
landscape development
human–environment interactions
cooking
medicine
crafts
animal and plant domestication
metallurgy
There is an enormous diversity of how humans have lived their lives and this is reflected in their bones and in the related remains that we find world-wide today. This diversity sits on both the physical as well as the cultural level. Archaeology and Heritage Studies are uniquely suited to studying how differences and changes in physical and social environments affected the ways in which people intentionally and unintentionally manipulated their bodies, both in the past and as we continue to do so today. Practices relating to human, animal and crop fertility as well perennial issues such as birth and death continue to shape material culture and landscapes.
Subthemes
origins of cooking
diseases and occupational hazards
fertility
diet and health
birth, death and burial rites and dealing with the dead body
conceptualization of the body
depicting the body
The emergence of urban societies – and associated with it the emergence of social inequalities and ethnically diverse societies – is one of the most profound developments in history, and we are still struggling with some of effects of this development today. At the same time urban lifeways are there to stay and we need to better understand the origins and variabilities of urban societies, and why some are more inclusive and tolerant than others. Archaeology and Heritage Studies can contribute significantly to this topic.
Subthemes
the nature of past economies
social and economic inequality
empires
political experiments
inclusive and extractive societies
the urban form
the urban footprint on rural society
religions and ideologies
art
architecture
sustainable cities
built environment
networks
From the earliest spread of the human species across the globe human societies have been interconnected in sharing technologies and ideas. At the same time cultural traditions have been used to mark in-and out-groups and to create cultural and religious distinctions. What can archaeology tell us about the origins of imperialism, colonialism, cultural appropriations, and multiculturalism? How can archaeological heritage be used to construct more inclusive and diverse societies?
Subthemes
cultural identities & heritage
heritage under threat
indigenous peoples
colonialism
multiculturalism
religion
material agency
globalization
localization, mobility and exchange
From the earliest emergence of hominids, humans have engaged in the manipulation and transformation of the material world around them. Today in the age of global warming, space travel, and ever faster-changing technologies we need to better understand the impact of our engagement with materials and how social practices, technical skills and their transfer may have shaped our past and present societies and vice versa.
Subthemes
technologies
chaînes opératoires
materiality
medicine
cooking
crafts
animal and plant domestication
metallurgy & pyrotechnologies
art
architecture
indigenous knowledge, situated learning & communities of practice
Research dossiers
As the importance of our research goes well beyond the scientific community, we participate in projects and knowledge transfer that reaches the wider public world-wide and many of us work with the communities near us. Several research dossiers show this in text and image:
Training the next generation of researchers
Who are we, as archaeologists, without the constant and fresh input of the next generation of researchers? In the Faculty we have the ambition to activate and stimulate young top talent through exposing them and let them take part in cutting edge research, and by helping them to find their own place in a wide career world, while being equipped with much needed 21st century professional and transferable skills. Our research facilities and labs, fieldschools and excavation projects, experimental archaeology projects and the National research schools (ARCHON, OIKOS) offer opportunities for everyone's taste.
Academic integrity
Leiden University, and the Faculty of Archaeology with it, attaches great importance to all aspects of integrity: in academic knowledge, in management and in operations. The Code of Conduct on Integrity gives a coherent picture of the integrity policy of the university.