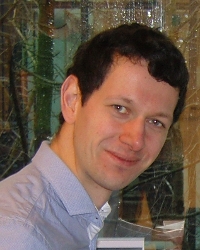 Erik Kroon
Onderzoeker
Naam

E.J. Kroon MPhil

Telefoon

E-mail

ORCID iD
Onderzoeker
Faculteit Archeologie
World Archaeology
Europese Prehistorie
Werkadres
Van Steenis
Einsteinweg 2
2333 CC Leiden
Kamernummer A1.06
Contact
Bourgeois Q.P.J. & Kroon E.J. (2023), Emergent properties of the corded ware culture: an information approach. In: Kristiansen K., Kroonen G. & Willerslev E. (red.), The Indo-European puzzle revisited: Integrating archaeology, genetics, and linguistics. Cambridge: Cambridge University Press. 81-92.
Kroon E.J., Huisman D.J., Bourgeois Q.P.J., Braekmans D.J.G. & Fokkens H. (2019), The introduction of Corded Ware Culture at a local level: An exploratory study of cultural change during the Late Neolithic of the Dutch West Coast through ceramic technology, Journal of Archaeological Science: Reports 26: 101873.
Bourgeois Q.P.J. (2017), The impact of male burials on the construction of Corded Ware identity: Reconstructing networks of information in the 3rd millennium BC [Networked Landscapes: Modelling supra-regional communities in the early 3rd Millennium BC] (vertaling Bourgeois Q.P.J. & Kroon E.J.), PLoS ONE 12(10): 1-15.