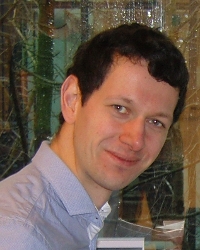 Erik Kroon
PhD candidate
Name

E.J. Kroon MPhil

Telephone

E-mail

ORCID iD
Background
Erik completed both his bachelor (2014) and research master (2016) in archaeology cum laude at the Faculty of Archaeology, Leiden University. He specialised in the Late Prehistory of Northwestern Europe and Material Culture Studies. Both his bachelor and research master thesis focus on understanding archaeological phenomena through technological practices.
His research master thesis studied the introduction of Corded Ware Culture in the Western Netherlands through the lens of ceramic technology. This thesis was awarded with the Leiden University Thesis award for best MA thesis from Leiden University in 2016/2017, and nominated for the W.A. van Es-prijs for best archaeological MA thesis from the Netherlands written between 2016 and 2017.
From 2016 to 2018, Erik held an appointment as research assistant in the NWO project Economies of Destruction at Leiden University, as well as a position at the Vrije Universiteit Amsterdam as Finds Advisor Prehistory in the NWO-groot project Portable Antiquities of the Netherlands.
PhD
In 2018, Erik obtained a NWO PhDs in the Humanities grant with his research proposal What's in a pot? Transformations during the Third Millennium BC from the Perspective of Ceramic Technology. This study engages with the transformative changes that took place in Europe during the 3rd millennium BC, and that have been linked to 'massive migrations' into Europe. Specifically, his research aims to shed new light on the nature of the relations between migrating and indigenous communities during this period by looking at the transmission of technical traditions in ceramic production.
PhD candidate
Faculteit Archeologie
World Archaeology
Europese Prehistorie
Work address
Van Steenis
Einsteinweg 2
2333 CC Leiden
Room number A1.06
Contact