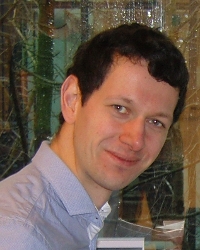 Erik Kroon
PhD candidate
Name

E.J. Kroon MPhil

Telephone

E-mail
Background
Erik completed his bachelor's and research master's in archaeology cum laude at the Faculty of Archaeology, Leiden University, where he specialised in the Late Prehistory of North-western Europe and Material Culture Studies. For his master's thesis he studied the mechanisms behind the Corded Ware Culture transition in the Western coastal area of the Netherlands through the lens of ceramic technology.
Appointments
Portable Antiquities of the Netherlands: Finds Advisor Prehistory
Within the framework of the PAN-project, Erik's role consists of advising and supervising the registration of prehistoric metal work.
Economies of Destruction: research assistant
Within the Economies of Destruction project, Erik contributes to the interpretation, analysis and synthesis of archaeological data resulting from the work of the individual PhD's and Postdoc's.
PhD candidate
Faculteit Archeologie
World Archaeology
Europese Prehistorie
Work address
Van Steenis
Einsteinweg 2
2333 CC Leiden
Room number FLEX
Contact