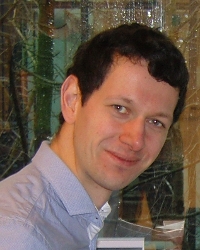 Erik Kroon
Postdoc
Name

E.J. Kroon MPhil

Telephone

E-mail

ORCID iD
Erik Kroon is a postdoctoral researcher at the Faculty of Archaeology.
Office Days
Monday to Wednesday
Research
Erik Kroon (MPhil) is a PostDoc at the Faculty of Archaeology, Leiden University. The foci of his research are ceramic technology, network analysis, and the emergence of Corded Ware during the Late Neolithic.
Curriculum vitae
Erik Kroon obtained his BA and RMA (cum laude) at Leiden University, Faculty of Archaeology. His RMA thesis was awarded the Leiden University Thesis Prize in 2017. He has previously worked as Finds Advisor Prehistory in the project Portable Antiquities of the Netherlands at the Free University of Amsterdam and as a researcher in the project Economies of Destruction at Leiden University.

In 2018, Erik obtained a PhDs in the Humanities grant from NWO for his project 'What's in a pot?'. In this project, he investigated the interactions between indigenous Funnel Beaker West (TRB) groups and migrating Corded Ware groups in the Netherlands ca. 5000 years ago by looking at learning of ceramic production among these groups and knowledge transfer between them. His study combines network analysis, probability theory, and the chaîne opératoire-approach to ceramic technology.

Since spring 2023, Erik has been involved in the project 'The Talking Dead' as a PostDoc. He is collaborating with archaeologists and mathematicians to develop analytical tools which look at the spread of information about funerary practices among Corded Ware and Bell Beaker communities in the third millennium BCE.
Postdoc
Faculteit Archeologie
World Archaeology
Europese Prehistorie
Work address
Van Steenis
Einsteinweg 2
2333 CC Leiden
Room number A1.06
Contact