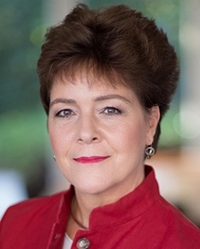 Elizabeth (Liesbeth) de Lange
Professor Predictive Pharmacology
Name

Prof.dr. E.C.M. de Lange

Telephone

E-mail
Prof. Elizabeth de Lange has been trained as a chemist, with a specialization in Biophysical Chemistry (Groningen University, The Netherlands). She obtained her PhD in Pharmacology (Leiden Academic Center for Drug Research (LACDR), Leiden University, The Netherlands). She currently is the Principal Investigator on Predictive Pharmacology in the Division of Systems Biomedicine & Pharmacology at the LACDR. Her aim is to adequately predict human drug effects using predictive pharmacological (translational) approaches.
Curriculum Vitae
Prof. Elizabeth de Lange (PhD) is staff member at the Division of Pharmacology of the Leiden Academic Center for Drug Research (LACDR).
Prof. de Lange's ultimate aim is to contribute to the scientific basis for interspecies extrapolation and prediction of human drug effects by translational model development on the basis of preclinical data.Such is currently still difficult because of conditional variability in rate and extent of the factors that contribute to the pharmacokinetics (PK)- pharmacodynamics (PD) relationship of a drug.
Her research program focusses on the development of generally applicable PKPD models that distinguish between drug and biological system properties using advanced in vivo animal models and mathematical modelling techniques. It involves identification and characterization of key factors in this relationship being: the kinetics of the drug in plasma; drug transport into and out of the target tissue; drug distribution within the target tissue; drug equilibration to the target site; and the ability of the drug to interact with the target.
Particular emphasis lies on investigations on drug distribution to target tissues protected by special barriers, like the brain. Those typically involve freely moving, chronically instrumented animals and serial blood sampling combined with intracerebral microdialysis. Dr de Lange introduced and extensively evaluated the microdialysis technique within the Division of Pharmacology. As this technique enables to monitor free drug concentrations in a selected tissue it is an indispensable tool in characterizing passive and active transport parameters, and is most valuable with regard to the active concentrations at the target site. Moreover, the microdialysis technique can be used to monitor biomarker kinetics. Other frequently used in vivo techniques are electroencephalogram (EEG) monitoring and positron emission tomography (PET) scanning. Such techniques are applied in healthy animals, as well as in models of Parkinson's Disease and Epilepsy in which disease progression plays a role.
Her research has a comparative and integrative design (elucidate conditional influences on individual mechanisms) and includes the cycle of simulations - predictions - experimental testing - data modeling - predictions.
Liesbeth currently supervises the following students:
Willem van den Brink
Esmee Vendel
Tian Qin
Anthony Gebhart
Mohammed Saleh
Research Interests and Experience
To increase the efficiency of the drug development process and general health by contributing to the unraveling of mechanisms which determine (CNS) target site pharmacokinetics (PK) and related (CNS) pharmacodynamics (PD). This includes experience with and focus on:
BBB and BCSFB barrier transport mechanisms
intracerebral distribution mechanisms
role of transporters in (CNS) drug disposition
neurodegeneration – Parkinson's disease, epilepsy
application and improvement of quantitative technologies
evaluation & implementation of biomarkers (drug effects, disease)
target site (biophase) interaction kinetics
application of population mechanism-based PK and PKPD modeling
development of physiologically based PKPD models
theoretical studies, simulations, modeling
in vitro-in vivo correlations
translational approaches
Key Publication
Westerhout JM, Danhof M, De Lange ECM. Preclinical prediction of human brain target site concentrations: Considerations in extrapolating to the clinical setting. J Pharm Sci. 100(9): 3577-3593 (2011)
Professor Predictive Pharmacology
Wiskunde en Natuurwetenschappen
Leiden Academic Centre for Drug Research
LACDR/Pharmacology
Work address
LMUY
Einsteinweg 55
2333 CC Leiden
Room number 00.20
Contact