Science Based Business
Internships
The SBB Internship is a great Opportunity for both Students and Organisations: Almost all SBB students look back upon their internship with positive feelings, since it is a valuable experience.
These students have learned to work in a business environment and have gained more knowledge about themselves, their strengths and weaknesses and what kind of work environment they prefer. Likewise, almost all organisations that have worked with SBB interns are very pleased with their input and find that their contribution to the business exceeds the expectations. An added advantage is that these organisations get to know their potential employees before recruiting. For quite some students the internship becomes the stepping stone to their first job, which is truly an opportunity for both the company and the student.
Overview of internship summaries
If you want to get a good overview of the kinds of internships followed by SBB students, please see this overview of public summaries written by SBB interns. Each public summary gives a description of the type of company, type of internship, and how the intern experienced these.
Jornt Mos: Portfolio Management at Novartis (Basel, Switserland)
The SBB internship is a great opportunity to apply the knowledge you gained during the Fundamentals courses in a real business environment. As a Portfolio Management trainee at Novartis, I am working in a big team of Technical Project Leaders, Global Resource Managers, a Global Project Office Manager and two Global Heads Portfolio Management. Together we are responsible for leading and managing the innovative projects in the Biologics portfolio of the company. Read more
Chantal Slegtenhorst: Business Analysis at bol.com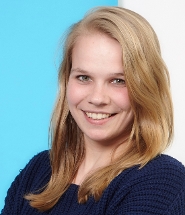 As a business analyst at bol.com, I was part of a team that worked on getting the best product information on the webshop. With multiple projects, I contributed to this goal. I gained experience within a big, international company that will be valuable for me throughout my life. The classes I followed at SBB made me ready for working in a different environment than I was used to. SBB provide me with knowledge and skills that I could not obtain during my scientific studies but do need in companies like bol.com.
Tim Pathuis: Category Management at Unilever
​​ As a category manager at Unilever you are responsible for several tasks. First of all you try to create and maintain the best possible shopper experience in supermarkets. The reasoning behind this is that if the supermarket sells, Unilever sells as well. Second you are to support the Marketing and Sales by business analytics.
Read more
Blandine Le Tallec: Marketing at DSM Sinochem Pharmaceuticals
During my 6-months SBB internship, I supported the Marketing Team of DSM Sinochem Pharmaceuticals. The SBB internship allowed me to gain insights on the global generic pharmaceutical market and its challenges. I had the opportunity to better understand the pharmaceutical value chain and all the functions needed in a pharmaceutical company to ensure running business (e.g. Regulatory Affairs, Quality & Assurance, Legal, etc.). During the internship I analyzed and interpreted market trends that contribute to optimize running business and I also supported establishing the long term strategy for a specific product.
Nadia Groenia: Business Analysis at Accenture
As an intern within Accenture I was responsible for several tasks for a Dutch telecom client. My main responsibility was putting up several different market analyses, to see where there were opportunities to grow or improve for our client. Besides that, I was a support to the rest of the Sales team by analytics.
Read more
Akis Andrianos: Project Management at Dr. Reddy's
Lead by a deep interest for the Healthcare and Business related to it I chose to conduct my SBB internship at Dr. Reddy's Innovation Plaza in Leiden. Dr. Reddy's IPDO Leiden is a global company and one of the biggest players in the Generic Pharmaceutical Industry. My internship was organized around two pillars: Project Management and Business Intelligence. For the former I had to support the Project Management Office with project closures and for the latter I had to develop a network of academic researchers and an automated decision making tool with R-Studio to enable the screening of publications and scientific knowledge fields. My involvement in these projects have been the epitome of Science Based Business in practice. I highly recommend SBB for all those who want to walk unique paths and seek for challenges.
Read more
Anrang Tang: Business Analysis at Merck Chemicals B.V.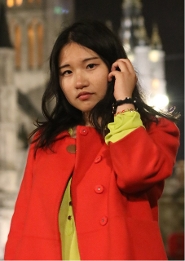 I Studied Biology and SBB. I accomplished a six month internship at Merck Chemicals as business analyst and finished in May 2016. The role of my internship was providing data and analysis for the Customer Excellence department in Western Europe to support operation. I really appreciate the opportunity to work at Merck. During the internship, I learned not only about technical knowledge, but also how to work and communicate efficiently in an intentional, complex company.
Read more
Javiera Espoz: Business Bevelopment Technology Transfer Office EMC
Working as an intern in business development at the Technology Transfer Office of the Erasmus Medical Center was an amazing learning experience. The job of a business developer requires working in many different science-based business cases at the time, and it requires you to be able to analyze and give advice on each case, as well as to support the implementation of the commercialization strategy you envisioned. This makes this job challenging and a constant learning process. I learned about intellectual property management and commercialization, negotiation, valuation and contract law, and I had the chance to network with researchers and industry agents. With this internship, I found the perfect match between my passion for science and the dynamic environment of business.
Read more