Archaeology should have local use and lead to more sustainability
Leiden heritage expert Sjoerd van der Linde is carrying out research on the heritage of the Caribbean region. This research forms part of the international Nexus 1492 project on the consequences of colonisation for the Americas. 'We first have to find out what the local population wants.'
Collaborating with data analysts and chemists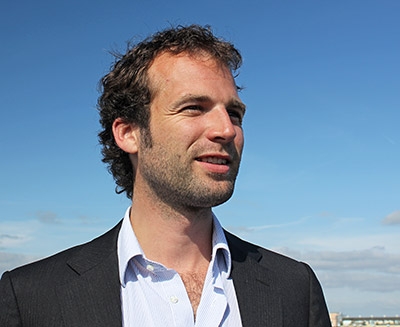 Nearly every day, new ideas and tools are born around the coffee-vending machine in the Leiden Van Steenis building, one of the nerve centres of Nexus 1492, says archaeologist Van der Linde. He has never before had the opportunity to closely collaborate with researchers from so many different disciplines, such as data analysts, geochemists and legal experts. 'I have to constantly engage with completely new fields of knowledge and this really takes me out of my comfort zone. It also generates many new ideas, such as using network theory to analyse the role of all the parties involved in the heritage field.'
Unexplored areas
The leader of the heritage component of Nexus 1492 is Professor of Heritage Willem Willems, who supervises the PhD candidates and postdocs. The research group is brimming with ideas, not all of which can be realised. Van der Linde: 'We first have to find out what the local authorities and the local population want. We have a lot of money and a lot experience, but it would be arrogant to just scatter it all over the local population. They have expertise that we can learn from. For example, they know unexplored areas that contain Amerindian remains, and they have their own ideas about how to deal with them. Together, we are looking at how we can realise their wishes and what role they want to play in heritage management.'
Archaeology and ethics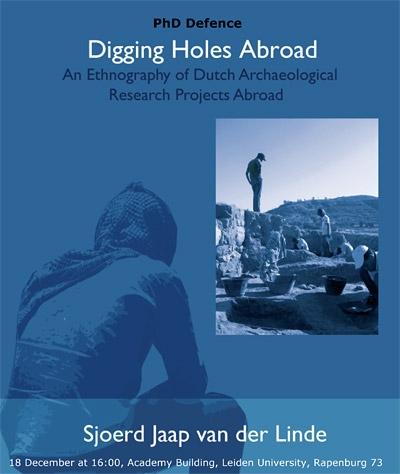 An important question in heritage studies is the role of the past for the present. In order to answer this question, researchers create inventories of museum collections in the Caribbean and in Europe. Van der Linde: 'The questions they ask are: what stories are being told about these collections? Do some objects have to be returned? The ethical side of archaeology is an important focus of our research.' For his PhD dissertation, he investigated how Leiden archaeologists go about their work abroad, and how the local population responds to their arrival. Van der Linde continues to play this kind of critical and reflective role within the Nexus 1492 project. 'As a researcher, you have to keep asking yourself why you are where you are and how your work serves the local population. The answer can differ per region; we are not all producing the same research model.'
Leiden Professor of Archaeology Corinne Hofman was awarded an EU Synergy Grant of 15 million Euros together with Professor Willem Willems and two partners from VU University Amsterdam and Universität Konstanz. In addition, another 2 million Euros was obtained thanks to grants from NWO and HERA. Nexus 1492 consists of four projects:
Archaeological research into the transformation of landscape, lifestyle and material culture
Geochemical research into human mobility and the circulation of materials and objects
Network research into socio-cultural relations and interactions
Heritage research in collaboration with local institutions and communities
The Nexus 1492 project officially kicks off with a four-day conference starting on 12 November in Leiden. On this occasion, all of the project's researchers will be gathering together for the first time. See also the article 'Rewriting Caribbean history with local archaeologists' .
Maritime heritage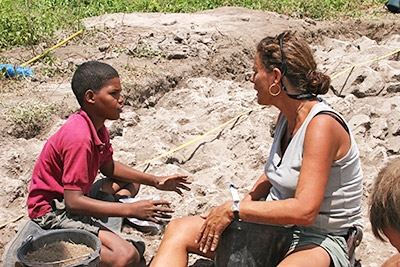 Many Caribbean islands expressed the desire to have more attention paid to their maritime heritage. World heritage organisation UNESCO also sees this as a priority as there are still thousands of historical shipwrecks lying on the bottom of the sea. For this reason, the research group has also appointed a maritime heritage expert to investigate these objects.
Origin of legislation in colonial regimes
A legally trained heritage expert will be investigating the legislation of the former Spanish, English, French and Dutch islands. The islands all have their own heritage laws, which often have roots in the former colonial regimes. However, there are usually no funds to implement and enforce these laws properly. Van der Linde and his colleagues are also making inventories of how much schools focus on the history of the region before Columbus. If necessary, the group can provide expertise, for instance by developing a website, training course or text book, to make sure the information remains.
New tools
Van der Linde wants to facilitate communication between the researchers and all other parties involved by using new media and tools that provide access to databases. 'For example: the researchers will be interviewing many local inhabitants. Previously, such interviews were only mentioned in a reference in a footnote and the conversation itself was unavailable. But now the interviews can easily be digitalised if they are for instance recorded with an iPad. Via an app, other researchers can browse a database and simply search on a given topic. In this way, valuable information can be preserved.'
(5 November 2013)
See also
Global Interaction of Civilizations and Languages is one of the key themes for research at Leiden University.
Studying in Leiden
Bachelor
Master