Leiden University strengthens its focus on Chemical Biology and Medicinal Chemistry with seven new group leaders
Tackling key challenges of Chemical Biology and Medicinal Chemistry to aid drug discovery is one of the focus areas of Leiden University. To this end, the Leiden Early Drug Discovery & Development network (LED3) was established by the Leiden Institute of Chemistry (LIC), the Institute of Biology Leiden (IBL) and the Leiden Academic Center for Drug Research (LACDR). To further strengthen this research field, Leiden University has recently hired seven new group leaders that bring in core expertise in the key technologies combinatorial drug discovery, cryo-electron microscopy, (time-resolved) X-ray crystallography, activity-based protein profiling, chemical proteomics and computational drug discovery.
Zachary Armstrong joined the division of Bio-organic Synthesis of the Leiden Institute of Chemistry as Assistant Professor. His group brings in expertise in structural biology, chemoenzymatic synthesis and activity-based probe development. His group is primarily focused on the discovery of inhibitors for enzymes that modify carbohydrates. These enzymes span the tree of life and are fundamental to processes such as viral invasion, cell-to-cell signaling and cancer progression. He has recently employed activity based probes to monitor both human and fungal carbohydrate processing enzymes and determined structures of new carbohydrate processing enzyme families.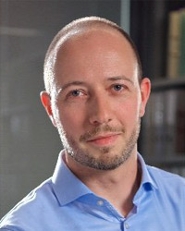 Steffen Brünle investigates the structural details of G-protein coupled receptors (GPCRs) and recently joined the Biophysical Structural Chemistry department within the LIC as an Assistant Professor. He is particularly interested in allosteric modulation and biased signaling of GPCRs, as well as drug discovery. To unravel the structural underlyings he uses single-particle cryo-electron microscopy, as well as classical X-ray crystallography, but also time-resolved X-ray crystallography at synchrotrons and free-electron lasers to unravel the structural dynamics of proteins using photoswitchable compounds.
Sebastian Geibel will join the division of Biophysical Structural Chemistry at the LIC as Associate Professor in January 2022. His lab combines structural (X-ray crystallography, cryo-electron microscopy) with biochemical and microbiological methods to understand transport processes across the bacterial cell envelope such as nutrient uptake or the secretion of virulence factors. A focus is the host pathogen communication in tuberculosis-causing mycobacteria. Recent research highlights are the elucidation of the type VII secretion system (T7SS) architecture in the mycobacterial cell envelope and the discovery that the T7SS from Staphylococcus aureus assembles a structure acting as a molecular knife to kill bacterial competitors.
Stephan Hacker joined the Department of Molecular Physiology of the LIC as an Assistant Professor. His group brings in expertise in studying the target proteins of covalent inhibitors proteome-wide with resolution of the addressed binding pocket using mass spectrometry. His group is primarily focused on applications of this technology to identify new druggable targets for antibiotics. They have recently introduced a tailored method for this technology in bacteria as well as new chemical probes that allow studying diverse amino acids.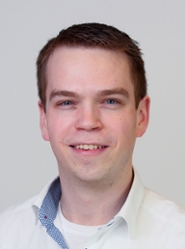 Anthe Janssen is part of the Department of Molecular Physiology as an Assistant Professor. His research focusses on the development and application of computational and machine learning approaches in early drug discovery programs. He is particularly interested in using machine learning approaches to enhance use of 3D models of proteins (experimental or Alphafolded) for docking and molecular dynamics in the search for kinase or phosphatase inhibitors as cancer treatments.
Sebastian Pomplun started as a tenure track Assistant Professor at the division of drug discovery and safety within the LACDR in September 2021. His lab develops technologies for the discovery of novel chemical modalities that can address challenging drug targets. Towards this goal, the group creates innovative drug discovery platforms based on rational design and on combinatorial chemistry to ultimately identify hit compounds targeting therapeutically relevant biomolecules, such as transcription factors or nucleic acids involved in cancer.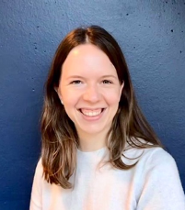 Anne Wentink will start at the Department of Macromolecular Biochemistry of the LIC as Assistant Professor in January 2022. Her lab combines synthetic and structural biology approaches to develop biomimetic molecules inspired by molecular chaperones for research and therapeutic applications. A particular focus is on replicating the recently described ability of the HSP70 chaperone to disaggregate amyloid fibrils associated with neurodegeneration.