Irma Mosquera Valderrama new PhD Dean
On 1 January Irma Mosquera Valderrama succeeded Jean-Pierre van der Rest as PhD Dean, completing the changes to the team of PhD deans at Leiden Law School.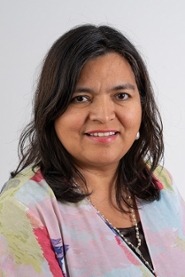 The PhD Dean has an important role to play for PhD candidates during the entire process of their research. The Dean holds the initial interview and evaluates the progress of the PhD research at the end of the first year together with the candidate's supervisor(s), says Mosquera Valderrama. 'I am the contact person for the researcher. I also help with the training and supervision plan for PhD candidates and contribute to developing the policy on PhDs. I also advise about possible extensions of contracts for PhD candidates.'
Mosquera Valderrama is Associate Professor at the Department of Tax Law and Lead Researcher of the European Research Council research project GLOBTAXGOV. In addition, she is supervising five PhD candidates. She was awarded her doctorate cum laude in 2007 from the University of Groningen, so from personal experience she knows what is involved in doing a PhD. 'As PhD Dean I particularly want to contribute to the academic and professional development of PhD candidates, and support them in progressing with their research. When I started my own PhD, I had only been living in the Netherlands for two years. I had to find my way becoming accustomed to the country and also conducting research here. It will be very interesting helping PhD candidates finding their own way. If they get stuck along the way, I'll be happy to help.'
She also has a great deal of international experience to offer. During her PhD she stayed at universities in New York and Florida and worked with PhD students from over the whole world. This not only helped in her development as a researcher, but also on a personal level. 'The PhD world is the ideal environment to develop not only academic skills, but also personal skills which will be support you in your future academic career.'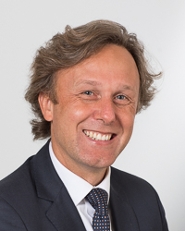 Make a difference
Mosquera Valderrama succeeds Jean-Pierre van der Rest as PhD Dean, who looks back on a wonderful time. 'What is better than supporting upcoming talent at our faculty? As PhD Dean I was closely involved in the development of new policy, helping to simplify or improve various processes. Besides this, I learnt a lot about our own faculty as well as the challenges involved in university-wide policy. But the greatest thing about this job was that I could actually make a difference for PhD candidates, supervisors as well as management.'
Mosquera Valderrama taking on this role completes the changes to the team of PhD Deans. In October 2020 Jannemieke Ouwerkerk succeeded Masja van Meeteren.