Jannemieke Ouwerkerk new PhD Dean: 'Intrinsic motivation is essential'
Jannemieke Ouwerkerk, Professor of European Criminal Law, started as PhD Dean on 1 October in addition to her chair at the faculty. She is looking forward to taking on this new role.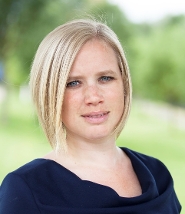 As PhD Dean she will provide support to PhD candidates in the development and progression of their PhD research. 'This will be most visible at the initial meetings held with new PhD candidates when they are informed about the PhD procedure and the role of the PhD Dean, as well as the evaluation meetings that are held at the end of the first year with each PhD candidate and their supervisors, usually also attended by an external assessor', Ouwerkerk explains. 'I will also review the PhD policy, including the training programme. And of course the PhD Dean, besides the supervisors, acts as an important point of contract for PhD candidates who would like to talk about their research and all related matters.'
Ouwerkerk is taking over the PhD Dean position from Masja van Meeteren. Van Meeteren accepted a position as professor at Radboud University and although she remains working at Leiden University for two days a week, she stopped as PhD Dean on 1 October 2020. Ouwerkerk is looking forward to succeeding her. 'As a professor, I view the supervision of PhD candidates as one of my most important tasks. PhD candidates are mostly young researchers who have been selected on the basis of their potential to conduct PhD research, in other words: their ability to set up and conduct independent scientific research. By providing the proper support and training to our PhD candidates, we are contributing to the future of (legal) science. The PhD Dean has a role to play in this process, in addition to that of the principle supervisor and day-to-day supervisor – a role that appeals to me because of the many contacts throughout the whole faculty with PhD candidates, whether just starting or further on in the process, and their supervisors.
A good start
Ouwerkerk studied law at Utrecht University and obtained a doctorate from Tilburg University in 2011. She knows from her own experience how important it is to help PhD candidates get off to a good start. 'For example, I realise that PhD candidates who have graduated from a different university, or even in a different country, may need time to get used to the structures and customs of a new university. I myself went from Utrecht University to Tilburg University. So I know how good it feels when someone takes the time to explain about the new work environment and is prepared to answer all questions, however basic they may seem.'
The greater the intrinsic motivation for the research substance, the greater the enjoyment.
Ouwerkerk is also aware that a clear intrinsic motivation is essential for the successful completion of a PhD. 'When I was studying for my PhD, I sometimes met other PhD students who were more interested in the status of studying for a doctorate than with the actual substance of their research. There's a much greater chance that these types of PhD students won't succeed and the process will end up like a millstone around their neck. But if you are driven by an intrinsic motivation for the substance of your research, you will enjoy the process much more and for much longer. I believe it is important to pass this on and, together with those who are interested, including of course the supervisors, to think about how that enjoyment can be retained as far as possible.'