High school students from Haarlem visit Babylab Leiden
Students from the Coornhert Lyceum from Haarlem visited the Babylab Leiden together with their teacher Roos Bannenberg. The 5-VWO students follow modules of 10 weeks for science orientation and they had difficulty imagining what research with babies looks like. The Babylab Leiden gave a solution.
"With the modules, students become acquainted with areas of science that are not normally included in the daily curriculum, to stimulate their enthusiasm for science," explains supervisor Roos Bannenberg.
"Two of these modules this year were on 'Introduction to Linguistics: design your own fantasy language' and 'Language acquisition'. When they discussed research about language acquisition in small children, students found it very interesting but was difficult for them to imagine how research with infants can look like. The Babylab in Leiden was glad to explain this."
Dr. Szilvia Biro (Parenting, Child care and Development), Prof. Claartje Levelt, (Centre for Linguistics) and Sara Kersbergen (Master graduate in neurobiology and current research assistant in Education and Child Studies) gave presentations on language, social-cognitive and brain development of infants. This was followed by providing hands-on experience to the students with our baby experimental methods such as eye-tracking and functional near-infrared spectroscopy (fNIRS) in the lab. The icing on the cake was when the students could observe how their teacher's baby participated in one of the studies conducted by the Babylab.
Students from the Coornhert Lyceum in Haarlem

Prof. dr. Claartje Levelt

Sara Kersbergen MSc

Dr. Szilvia Biro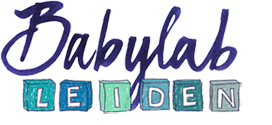 The Babylab at Leiden University conducts research on how babies learn to understand the world around them, how they acquire a language and how they come to understand social interactions.
Learn more about Babylab Leiden ››