Anna-Alexandra Marhold in Dutch newspaper NRC: 'The export ban on chips against China cannot be justified'
Chip war export restrictions for ASML are most likely in conflict with the Word Trade Organisation's regulations, claims Anna-Alexandra Marhold. China will certainly contest them.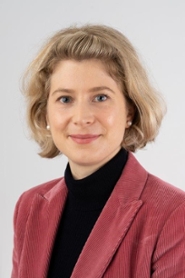 'It's very understandable that the Netherlands doesn't want to give away too much about the shape the export restrictions are likely to take,' says Anna-Alexandra Marhold, Assistant Professor International Economic Law at the Grotius Institute for International Legal Studies in Dutch newspaper NRC. 'Such measures will most likely be very problematic with regards to the legislation of the World Trade Organisation (WTO). The USA, China, the Netherlands, and Japan are all members.'
Certain export and import restrictions can only be justified in exceptional circumstances. 'For instance, during times of war or crisis in international relations. That is when certain measures can be taken if it concerns "essential security interests".'
Read more?
You can read the entire article (in Dutch) on the NRC website.