Code for Children's Rights to make internet safer for children
The Dutch Code for Children's Rights (Code voor Kinderrechten) provides guidance to designers and developers of apps and games on how they can protect the rights of children in their products. This is much needed according to Simone van der Hof (Professor of Law and the Information Society) and Sander van der Waal (Director of Research at the Waag organisation) who produced the Code.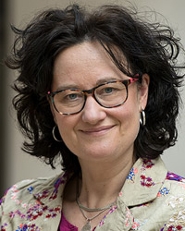 Children can see inappropriate films on the internet. They can be approached by strangers, and they can be bullied. Some apps collect their personal details illegally, or they are designed to keep young users on the app for as long as possible, or entice them to buy as many things as possible.
The major underlying problem is that apps and games used by children are often not designed with children in mind, says Simone van der Hof. 'So it's very likely that during the design process, no thought whatsoever was given to children's rights. For example, TikTok doesn't seem to have considered the rights of children who use the app, until there were complaints and revelations about breaches of privacy.'
'The same principle – that no account is taken of the rights of young users – applies for games. At one point, 'loot boxes' became popular, digital treasure chests the content of which was unknown in advance. You have to pay for a loot box and so this was really a gambling component in a game. Online games of chance are not allowed to be offered to children and, what's more, the law protects children from economic exploitation. Still, these loot boxes were included for years in popular games like FIFA.'