Lecture
CPP Colloquium "Discriminatory vs. Hate Speech: Wherein lies the difference?"
Date

Thursday 7 December 2023

Time

Series

Location

Room

0.11
The Centre of Political Philosophy is pleased to announce a lecture by Mari Mikkola, Professor and Chair of Metaphysics Faculty of Humanities, Capaciteitsgroep Philosophical Tradition in Context, UVA Amsterdam.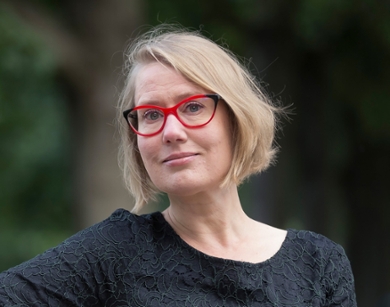 Recent academic and popular debates have witnessed a proliferation of different conceptions of hate speech and disagreements over how to deal with so-called 'hard cases', like alleged jokes making use of racist or sexist stereotypes. Should we accept that such hard cases count as hate speech? If so, what does this entail about their legal status? I hold that they should not be classified as hate speech; it does not, however, follow that thereby we should embrace a laissez-faire attitude toward them. Here, I advocate reserving the label 'hate speech' for a narrow class of speech that categorically comes apart from other types of prejudicial expressions (like oppressive, toxic, and discriminatory speech). We ought not to run hate and other types of prejudicial speech together and subsume them all under 'hate speech' even when different types of prejudicial speech are equally harmful and perhaps even on the same grounds. Rather, the distinction between hate and other types of prejudicial expressions can be done in a content-based manner and doing so (I argue) is beneficial conceptually and socio-legally. Hence, I consider what constitutes the difference by considering why it is useful to think that there is a difference.
About the Center for Political Philosophy (CPP) Colloquia Series

The CPP is a collaboration between the Institute for Philosophy and the Institute for Political Science at Leiden University. Attendance of the Colloquia is free and there is no need to register. See CPP for more information. For further questions please contact dr. Tim Meijers at t.meijers@hum.leidenuniv.nl
All are welcome!