Lecture
CPP Colloquium: The disposition to discriminate
Date

Thursday 19 October 2023

Time

Series

Location

Room

0.11
The Centre of Political Philosophy is pleased to announce a lecture by Diana Popescu, Assistant Professor in Political Theory in the School of Politics and International Relations, Faculty of Social Sciences at The University of Nottingham, UK.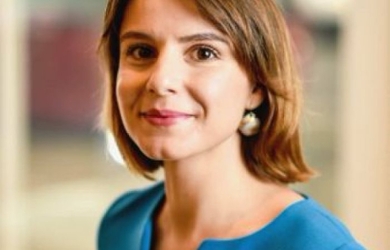 The disposition to discriminate: passing and the grounds of discrimination in a language of relationships

Abstract

Debates over what makes discrimination morally wrong tend to focus on the agency of culprits or on the effects of differential treatment on victims. This paper analyses wrongful discrimination from the perspective of passing, by looking at the agency of potential victims of discrimination when they manage to circumvent or minimise the extent of the discriminatory treatment they would otherwise be subjected to. I argue, first, that the way would-be victims of discrimination negotiate their position within norms, practices, institutions and attitudinal structures to escape differential treatment uncovers a dispositional element of discriminatory acts, independent of the actual treatment of victims. Second, I argue the standing disposition to treat persons marked by genuine grounds of discrimination differently than others is a violation of relational equality, which renders the very existence of genuine grounds of discrimination morally wrong. I contrast this view to Lippert-Rasmussen's salience-only characterisation of the grounds of discrimination, and to Hellman's view of discriminatory acts as carrying an objectively demeaning meaning overlooking crucial intersubjective elements of discriminatory acts. I end by considering how my view vindicates the way activists or NGOs refer to discrimination against disadvantaged groups and implications for the role of legal remedies to discrimination.
About the Center for Political Philosophy (CPP) Colloquia Series

The CPP is a collaboration between the Institute for Philosophy and the Institute for Political Science at Leiden University. Attendance of the Colloquia is free and there is no need to register. See CPP for more information. For further questions please contact dr. Tim Meijers at t.meijers@hum.leidenuniv.nl
All are welcome!