Lecture
CPP Colloquium: A Defence of Group Ownership
Date

Thursday 6 October 2022

Time

Series

Location

Room

2.28
A Defence of Group Ownership

The Centre of Political Philosophy is pleased to announce a lecture by Yara Al Salman, Assistant Professor in Ethics and Political Philosophy.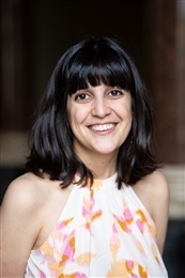 Abstract

What is group ownership and what, if anything, makes it a valuable institution? These questions are rarely addressed in philosophical property theories, which usually focus on defining and evaluating individual ownership. The result is that such theories have very little to say about political decisions concerning the choice between property institutions. To address this lacuna, this article develops and defends a concept of group ownership. I shall argue that group ownership is the exclusive position of authority that is held by a private group to decide how an object may be used, within limits set by law. Under the conception I defend, this authority is democratically organised, giving all group members an equal say on the use of their shared property. I defend this idea of group ownership conceptually, by showing that it is recognisable as a form of ownership, while clearly distinct from other property institutions. I will also defend it normatively, and argue that the institution is valuable for two reasons. First, group ownership can help people realise shared goals, in some cases more efficiently than other property institutions. Second, group ownership can empower people by placing them equally in control over decisions that structure their lives. Both reasons, I argue, recommend the institution to republicans and to liberal egalitarians of different stripes.
About the Center for Political Philosophy (CPP) Colloquia Series

The CPP is a collaboration between the Institute for Philosophy and the Institute for Political Science at Leiden University. Attendance of the Colloquia is free and there is no need to register. See CPP for more information. For further questions please contact dr. Tim Meijers at t.meijers@hum.leidenuniv.nl
All are welcome!