Nationalism, Ethnic Conflict and Development (MSc)
About the programme
This specialisation offers a structured, intensive curriculum balancing substantive and skills-oriented courses, including a number of elective seminars, plus a research thesis.
Academic and professional skills
In this one-year programme, you will acquaint yourself with the state-of-the-art in political science, follow a core course on governance and diversity in developing countries and work on your academic skills. In addition to these mandatory courses, you will be able to choose from a number of elective seminars, covering more political science subdisciplines. Under certain conditions, doing an internship is an option. A research thesis, written within a thesis seminar specific to the area of nationalism, ethnicity, and development completes the programme.
Personal contact
All courses are taught in small groups, allowing for personal contact with your fellow students, as well as your instructors.
All Political Science master's specialisations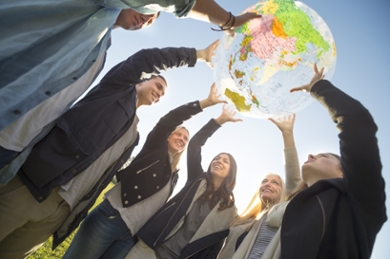 › International Organisation
› International Politics
› Nationalism, Ethnic Conflict and Development
› Dutch Politics
› Parties, Parliaments and Democracy
› Political Theory: Political Legitimacy and Justice