Linguistics (specialisation) (MA)
Alumni blog
Interested in studying Linguistics at Leiden University? Find out what our alumni said about this master's programme.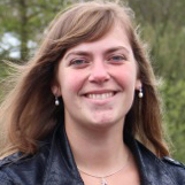 Margaret den Besten
Graduated in Linguistics
"I was always interested in investigating languages. I was looking for a master's that not only provided theoretical knowledge, but also practical knowledge. And that is exactly what the master's in Language Diversity of Africa, Asia and Native America does."
"This master's programme offers a wide range of courses. Not only courses that focus on the descriptive side of linguistics, but also courses where you are forced to think beyond what you are used to. It makes you think about your own worldview and how language influences it."
Put all your theoretical knowledge into practice
"Another great thing about this programme is that it offers you the opportunity to do an internship. This way you can put all your theoretical knowledge into practice. With the help of a professor I got to do an awesome and educational internship at SIL Cameroon, researching and writing a phonology and orthography of an indigenous language."
Helping to prevent languages from dying out
"After my graduation I started working there! I work with several undocumented languages. I study those languages to eventually produce an alphabet and an orthography. This helps to prevent the languages from dying out and gives the language groups a way of expressing themselves not only through speaking, but also through writing. It is exciting to live and work in a completely different culture and to be able to study languages that haven't been studied before."