Sustainability in our teaching
In our teaching, we give all our students the opportunity to learn about sustainability themes and issues, where possible ones that tie in with the content of their degree programme.
Social issues, including sustainable development and the associated themes, are addressed to a greater or lesser extent in the teaching and research at all of our faculties. By providing students with the knowledge and skills needed to resolve complex sustainability issues, Leiden University enables them to play a role in the sustainability challenges of the coming decades.
Sustainable prospectus
Leiden University offers various programmes that focus on the theme of sustainability, as defined in the Sustainable Development Goals. Examples include the Master's in Governance of Sustainability and the Master's in Industrial Ecology (in collaboration with Delft University of Technology). In addition, sustainability themes are increasingly being integrated into existing courses or students choose these themes for their assignments, research or thesis.
Sustainable programmes
| Programme | Type | SDG |
| --- | --- | --- |
| | Bachelor | all |
| Programme | Type | SDG |
| --- | --- | --- |
| | Bachelor | all |
| | Minor | all |
| | Master | all |
| Programme | Type | SDG |
| --- | --- | --- |
| | Bachelor | all |
| | Minor | all |
| | Master | all |
Programme

Type

SDG

Bachelor

all

Bachelor

all

Minor

all

Minor

14. Leven in het water
15. Leven op het land

Master

all

Master

13. Klimaatactie

Master

all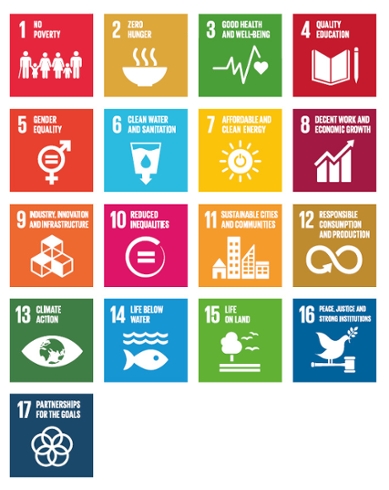 Students can search the prospectus for programmes related to sustainability by searching on these terms:
biodiversiteit/biodiversity
circulair/circular
cities/steden
communities/gemeenschappen
CSR
decent/eerlijk
duurzaam/duurzame/duurzaamheid
ecolo
energy/energie
environment
equality/gelijkheid
gender
health/gezondheid
hunger/honger
inequality/ongelijkheid
institutions/instituten
klimaat/climate
milieu
partnership/partnerschap
peace/vrede
poverty/armoede
rechtvaardigheid/justice
responsible/verantwoordelijk
SDG
sustainable/sustainability
well-being/welzijn