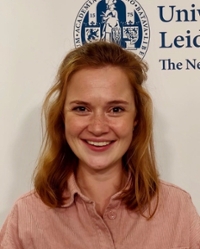 Marie-Louise Kullberg
Docent
Naam

Dr. M.L.J. Kullberg

Telefoon

E-mail

ORCID iD
Marie-Louise Kullberg is postdoctoraal onderzoeker op de afdeling Klinische Psychologie van de Universiteit Leiden en psycholoog in opleiding tot gezondheidszorg (GZ-) psycholoog bij het Leids Universitair Behandel- en Expertise Centrum (LUBEC). Ze behaalde haar bachelor-en masterdiploma psychologie aan de Universiteit Leiden en tussen 2018-2022 promoveerde ze onder begeleiding van prof. dr. Bernet Elzinga en dr. Charlotte van Schie. Eind 2022 verdedigde ze haar proefschrift 'Family Matters – A Multi-Perspective Approach to the Link between Parenting Experiences and Offspring Mental Health Problems'.
Onderzoeksinteresse: Psychotrauma (in de kindertijd), opvoeding en psychopathologie
Onderwijservaring: Tutoraat Academische Vaardigheden (bachelor), Clinical Psychology (bachelor), Clinical Interviewing and Assessment (master), masterscripties
Lees meer op de Engelstalige medewerkerspagina.
Docent
Faculteit der Sociale Wetenschappen
Instituut Psychologie
Klinische Psychologie
Onderzoeker
Faculteit der Sociale Wetenschappen
Instituut Psychologie
Klinische Psychologie
Geen relevante nevenwerkzaamheden