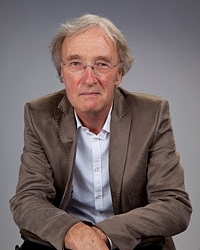 Kort CV
Afgestudeerd als civiel ingenieur aan de Technische Universiteit Delft (1972) en als psycholoog aan de UvA (1981). Gepromoveerd in aan de Medische Faculteit van de VU (1988). Dr. Ir. Leo de Sonneville is research neuropsycholoog en heeft zich in de periode 1981-2005 als uitvoerder of projectleider ingezet voor patiëntgebonden wetenschappelijk onderzoek aan het VUmc, afdelingen Kinderneurologie en -geneeskunde te Amsterdam en het Instituut voor Ontwikkelingsneurologie te Groningen.

Sinds 2005 is hij als universitair hoofddocent verbonden aan de Universiteit van Leiden, Orthopedagogiek (neuropedagogiek) en het Leiden Institute for Brain and Cognition. Daarnaast was hij vele jaren visiting researcher in Duitsland, Oostenrijk, Italië en de VS. In Amsterdam en Groningen werd onderzoek gedaan naar de gevolgen en behandelingseffecten van somatische aandoeningen, o.a. (kinder)neurologische stoornissen, PKU, leukemie (ALL) en MS. In Leiden werd de aandacht verschoven naar onderzoek van risicofactoren bij het ontstaan van psychopathologie en de gevolgen daarvan bij kinderen en jeugdigen (ADHD, autisme, psychose, Klinefelter syndroom).
Onderzoek
Zijn werk reflecteert een brede en gepassioneerde belangstelling in de (ontwikkeling van) basisprocessen die ten grondslag liggen aan de uitvoering van complexe cognitieve processen, met name aandacht en executieve functies, in relatie tot neurologische en psychiatrische stoornissen. Hij is de ontwerper en ontwikkelaar van het Amsterdamse Neuropsychologische Taken (ANT) programma dat in talloze instellingen in binnen- en buitenland wordt ingezet in de klinische diagnostiek en in het wetenschappelijk onderzoek.
Prijzen
P&C Hoofdprijs (Psychologie en Computers Hoofdprijs) 1995; uitgereikt door het bestuur van de 'Landelijke Gebruikersgroep Computerondersteunde Psychodiagnostiek' GCOP van het NIP.
Willem Hofstee benadrukte in zijn juryrapport de belangrijke bijdrage van De Sonneville aan de ontwikkeling van het wetenschappelijk onderzoek en de kwaliteit van de diagnostiek in de klinische praktijk door de ANT te erkennen als "beste computerapplicatie op het gebied van de toegepaste psychologie."
Subsidies
Vanaf 1985 is voor in totaal € 1.7 miljoen (niet gecorrigeerd voor inflatie) subsidie verkregen voor het uitvoeren van vele onderzoeksprojecten. De belangrijkste sponsors waren het Praeventiefonds (nu ZonMw) en het KWF.
Relevante linken
Nevenwerkzaamheden
Leo de Sonneville is directeur van Sonares BV te Amsterdam. In de BV wordt gewerkt aan de verdere ontwikkeling en het onderhoud van het ANT programma en de vermarkting van de ANT in het buitenland. Daarnaast worden adviezen gegeven over opzet van onderzoek met het ANT programma en statistische analyse van ANT data. Sonares BV heeft de Boom testuitgevers de licentie verleent voor het vermarkten van de ANT in Nederland en België.
Faculteit der Sociale Wetenschappen
Instituut Pedagogische Wetenschappen
Orthopedagogiek
Werkadres

Wassenaarseweg 52
2333 AK Leiden
Kamernummer 4B53

Contact

+31 71 527 2727
Universitair Hoofddocent

Faculteit der Sociale Wetenschappen
Instituut Pedagogische Wetenschappen
Orthopedagogiek
Werkadres

Wassenaarseweg 52
2333 AK Leiden
Kamernummer 4B53

Contact

+31 71 527 5240
sonares bv

uitvoering wetenschappelijk onderzoek