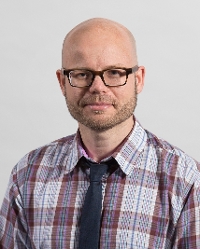 Kai Hebel
Universitair docent
Naam

Dr. K.R. Hebel

Telefoon

E-mail
Universitair docent
Faculteit Governance and Global Affairs
Leiden University College
Hebel K.R. & Lenz T. (2016), The Identity/Policy Nexus in European Foreign Policy, 23(4): 473-491.
Hebel K.R. (2013), Propaganda Tools and Idealistic Goals: Britain and the Cold War Politics of Human Rights in the CSCE, 1972–1973. In: Mariager R., Molin K., Brathagen K. (red.) Human Rights during the Cold War. London: Routledge.
Hebel K.R. (2012), Die 'Brückenbauer'? Großbritannien als transatlantischer Vermittler in der KSZE, 1972-1978. Munich: Oldenbourg Verlag.
Hebel K.R. (2009), The Subversion of Evil in the Films of David Lynch. In: Achilles J., Bergmann, I (red.) Representations of Evil in Anglophone Cultures. Trier: Wissenschaftlicher Verlag.
Bös M. & Hebel K.R. (2007), Religion. In: Martinelli A. (red.) Transatlantic Divide: Comparing American and European Society. Oxford: Oxford University Press.
Eichert D. & Hebel K.R. (2005), Erfolgreiche Simulanten: Zum didaktischen Potential von Model UN-Planspielen, 23(4).
Hebel K.R. (2003), Die Umwelt der Gesellschaft: Niklas Luhmanns ökologische Gesellschaftstheorie. In: Bodenstedt A., Nebelung, A. (red.) Ökologische Theorien: Fünfzehn Vorlesungen zur Einführung. Gießen: Focus Verlag.
Hebel K.R. (2003), 'Freundliche Interventionen'? Kanada und die 'Responsibility to Protect'. In: Bredow W. von (red.) Die Außenpolitik Kanadas. Wiesbaden: Westdeutscher Verlag.