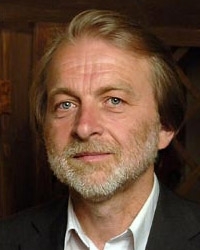 Pieter ter Keurs
Professor by Special Appointment of Material Culture
Name

Prof.dr. P.J. ter Keurs

Telephone

E-mail
Short CV
Pieter ter Keurs (1956) is professor of material culture at the Institute of Cultural Anthropology and Development Sociology at Leiden University. He is also the Head of the Department of Collections and Research at the National Museum of Antiquities.

Formerly, he was a curator at the National Museum of Ethnology, mainly focusing on the Indonesian collections. He did fieldwork in Papua New Guinea (1983/84) and on Enggano Island, Indonesia (1994). In the period 2003-2009 he concentrated on co-operation with museums in Insular Southeast Asia and did research on the history of colonial collecting.
Inaugural lecture
Research
He is specialized in material culture studies, with a particular interest in theory of material culture, in the history and practice of collecting and in cultural heritage. Presently, he is involved in research about Dutch collecting activities in the Mediterranean, in the nineteenth century, and the perception of antiquities in the Netherlands.
Relevant links
Professor by Special Appointment of Material Culture
Faculteit der Sociale Wetenschappen
Instituut CA/Ontwikkelingssociologie