Book
Museums, collections and society, Yearbook 2021
Museums and collections are often frontpage news nowadays. The collections stored and curated in museums, universities and private institutions are no longer seen as 'neutral' entities to be enjoyed without political connotations.
Author

Holy O' Farrell and Pieter ter Keurs

Date

27 September 2022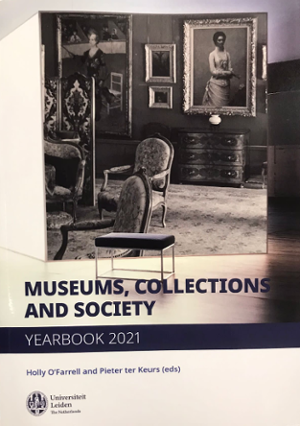 There are now intensive discussions in the press, on social media, with various stakeholders about who owns the collections, where should they be stored or exhibited, how should they be stored or exhibited, who can claim a relationship with the collections and who can claim an exclusive role in appropriating collections thus excluding others. These issues are central to museum-related discussions and they show that there is an intensive relationship between objects and people. What happens when you enjoy seeing an object, or when you are impressed by it, or when you feel emotionally attached to it? These types of questions demand the involvement of various disciplines; archaeology, anthropology, art history, history, sociology, psychology and of course a science-based approach. The entanglement of objects and subjects is the central theme in the MCS program of Leiden University. Museums and collections are the laboratories and the sources we work with.

The editors of this MCS Yearbook 2021 are Pieter ter Keurs and Holly O'Farrell.