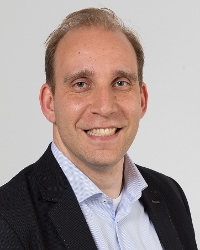 Peter van der Zwan
Assistant Professor
Name

Dr. P.W. van der Zwan

Telephone

E-mail
Dr. Peter van der Zwan is Assistant Professor of Entrepreneurship at the Department of Business Studies. He obtained his MSc in Econometrics and PhD in Economics from Erasmus School of Economics (Erasmus University Rotterdam).
His research focuses on the topics of entrepreneurial entry and exit, and on the well-being outcomes of entrepreneurial behavior. He is also interested in entrepreneurial finance.
His research has been published in several international journals such as Academy of Management Perspectives, Journal of Business Venturing, Entrepreneurship Theory and Practice, Small Business Economics, and Journal of Economic Psychology.
Peter coordinates and teaches the courses Entrepreneurship & Innovation and Business Analytics at Leiden Law School.
He is also involved in the Centre for Legal Entrepreneurship and Innovation at Leiden Law School as the Director of Entrepreneurship.
Assistant Professor
Faculteit Rechtsgeleerdheid
Instituut Fiscale en Economische vakken
Bedrijfswetenschappen
No relevant ancillary activities