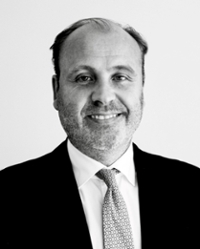 Marc Broekema
Assistant professor
Name

Dr.mr. M.J.R. Broekema

Telephone

E-mail

ORCID iD
Marc Broekema is partner and co-founder of BFI, an independent corporate finance firm based in Amsterdam where he focuses on complex business valuation issues, economic damage assessments, and bankruptcy investigations. Marc is also a parttime assistant professor at Leiden University.
Marc has a vast experience in working in both (international) expert committees as well as acting as party expert in legal proceedings concerning commercial and shareholders disputes where financial interests are at stake. In addition, he is a chartered business valuator and expert witness, and in 2018 and 2019 awarded by Finance Monthly (UK) as "Valuation and Appraisal Adviser for the Netherlands".
In 2020, he completed his dissertation named "Cognitive bias in the judgment of business valuations and valuators : how systematic patterns of irrationality affect entrepreneurs, legal professionals and business valuators". Marc is a member of the European Membership and Standards Recognition Board of the International Valuation Standards Council (IVSC), the worldwide standard setter of international valuation standards. Furthermore, he's a lay judge at the Enterprise Chamber of the Amsterdam Court of Appeal.
Assistant professor
Faculteit Rechtsgeleerdheid
Instituut Fiscale en Economische vakken
Bedrijfswetenschappen
Plaatsvervangend deskundig lid (Raad)
Member of the European Membership and Standards Recognition Board
Lid Raad van Tucht en Beroep
Corporate finance, valuation en financieel onderzoeksbureau