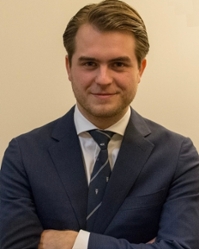 Jip Stam
Researcher/Lecturer
Name

Mr.drs. J. Stam

Telephone

E-mail
Jip Stam (1993) received master degrees in political science and law from Leiden University (both cum laude). As of February 2019, he works as a lecturer and researcher at the Department of Jurisprudence for the Institute for the Interdisciplinary Study of the Law (Metajuridica).
More information about Jip Stam
Next to lecturing for the courses 'Foundations of law' and 'Introduction to law', Jip is researching the relationship between the criminalization of hate speech, discrimination and group defamation and the functioning of democratic debate. He gives special attention to the conversion of the International Convention on the Elimination of All Forms of Racial Discrimination (1966) into legislation and the intention of the legislator in doing so.
Researcher/Lecturer
Faculteit Rechtsgeleerdheid
Instituut voor Metajuridica
Encyclopedie
External PhD Candidate
Faculteit Rechtsgeleerdheid
Instituut voor Metajuridica
Encyclopedie
No relevant ancillary activities