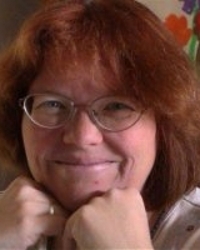 Grada Degenaars
Study adviser bachelor BFW
Name

Drs. G.H. Degenaars

Telephone

E-mail
Grada Degenaars studied biochemistry at Leiden University. After her graduation in 1989 she became an assistant scientist at the University of Amsterdam. Here she did a number of field studies on the ecological risks of introducing transgenic plants into the environment.

Having become interested in the business and legislative issues surrounding biotechnological applications, she accepted a position as research assistant at the Faculty of Business Administration, Erasmus University Rotterdam, in 1994. At the department of Innovation and Technology Management she did research on biotechnological innovation networks in the Netherlands and the European Union. This research resulted in reports for the Dutch Ministry of Economic Affairs ("Biotechnologie op weg naar het jaar 2000") and the European Commission ("Optinet, optimizing informal networks within the European Life Sciences"). Both reports contained recommendations on improving the competitive advantage of the biotechnology industry, such as stimulating entrepreneurship in the Life Sciences.

In 1996 she became a project manager at the Dutch Biotechnology Association (NIABA), where she was responsible for setting up the Masterclass Biobusiness, a crash course for scientists who want to become entrepreneurs in the Life Sciences. From its start in 1998 until the 6th Masterclass in 2003 she was responsible for the content, organization and realization of this Masterclass.

In 2000 she became a member of the Betamanagement Team of the Faculty of Mathematics and Natural Sciences at Leiden University. This team was responsible for establishing a new educational program on the interface of science and business. Currently she is the program coordinator of this educational program called Science Based Business and is responsible for the program's development and realization. Within the framework of this program she teaches business planning and entrepreneurship.

Next to the above described activities she has been a consultant for several start-up companies and she is one of the founders of YELS-Net, an informal network for young entrepreneurs in the Life Sciences.
Study adviser bachelor BFW
Wiskunde en Natuurwetenschappen
Leiden Academic Centre for Drug Research
LACDR/Onderwijs
Work address
LMUY
Einsteinweg 55
2333 CC Leiden
Room number 01.17
Contact
No relevant ancillary activities