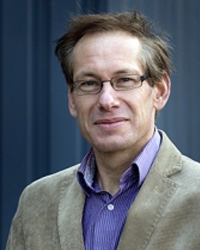 Frank Staal
Professor Molecular Stem Cell Biology
Name

Prof.dr. F.J.T. Staal

Telephone

E-mail
Frank Staal is full professor of Molecular Stem Cell biology at Leiden University School of Medicine (LUMC). He is co-director of the LUMC Flow Cytometry Core Facility (FCF) and holds teaching positions at Delft University of Technology and Erasmus MC, Rotterdam, The Netherlands. He was a postdoctoral Fellow of the Royal Academy of Arts and Sciences, member of the Health Council that advises the Dutch Government (on neonatal screening) and coordinates two large EU H2020 consortia on gene therapy for immune disorders.
Stem cells
The research of Frank J.T. Staal focuses on molecular regulation of immature T lymphocyte development and hematopoietic stem cell biology. Besides basic aspects of transcriptional regulation and cell signalling in mouse and human, this knowledge is applied to diagnosis and gene therapy applications of primary human immunodeficiencies as well as to abnormal lymphoid development in acute lymphoblastic leukemias. Translational research leading to novel diagnostic and therapeutic tools is an integral part of his research activities.
Key topics:
Stem cell biology
Immunology
T cell development
Gene therapy
Wnt signaling
Academic Career
Prof Dr Frank J.T. Staal obtained his bachelor and master degrees (both cum laude) in Medical Biology at Utrecht University. He obtained his PhD degree (1993) at the Department of Genetics, Stanford University School of Medicine under the supportive guidance of professors Leonard and Leonore Herzenberg where was taught the intricacies of flow cytometry. His thesis dealt with transcriptional regulation of HIV expression in T-lymphocytes and involved many functional flow cytometric assays and cell sorting experiments. In 1993 he became postdoctoral fellow at the Netherlands Cancer Institute for 2 years, after which he moved back to Utrecht University as fellow of the Royal Academy of Sciences (KNAW) in the laboratory of professor Hans Clevers. In 2000 he was recruited to Erasmus Medical Center (EMC) Rotterdam to start his own laboratory on human T cell development and became assistant professor. In 2004 he was appointed associate professor at EMC and expanded his research to Wnt signalling in blood stem cells and T cells, as well as to gene therapy for immune disorders. In 2008 he was recruited to the Leiden University Medical Center (LUMC) and became full professor of Molecular Stem Cell biology. His inaugural speech (Jan 15th, 2010) was entitled "to T or not to T")Together with Jacques van Dongen he heads the LUMC Flow cytometry Core Facility.
Frank Staal was trained in biomedicine at the Faculty of Medicine of Utrecht University, The Netherlands. He obtained both his Bachelor and Master degrees cum laude from this university and then moved to Stanford University, CA USA, for his PhD degree in Genetics under supervision of the late Leonard Herzenberg and his wife Leonore Herzenberg . His thesis work involved fundamental and translational aspects of HIV disease. His first postdoctoral work focused on human T cell development, which he extended to genetic mouse models in his second postdoctoral period as fellow of the Dutch Royal Academy of Sciences under guidance of Hans Clevers, where he started to work on Wnt signalling. He was recruited by Erasmus Medical School in 2000 to start his own lab focusing on mouse and human T cell development. During this period at ErasmusMC, Rotterdam, he got interested in gene therapy for SCID, a disease in babies in which T cell development is blocked due to inherited mutations in key developmental genes. In 2007 he was appointed full professor at Leiden University Medical School and moved his lab from Rotterdam to Leiden. He is currently focusing on clinical implementation of gene therapy for RAG-SCID, other gene therapy approaches with blood stem cells and basic stem and T cell biology. Fittingly, his appointment is in the Department of Immunohematology, where the late Jon van Rood performed the first bone marrow transplantation for SCID exactly 50 years ago
Professor Molecular Stem Cell Biology
Faculteit Geneeskunde
Divisie 4
Immunohematologie en Bloedtransfusie
IHB Moleculaire Biologie