Leiden Academic Centre for Drug Research
Diversity Equity and Inclusion
Welcome to the website of Diversity, Equity, and Inclusion (DEI) team. DEI team at LACDR works towards embracing the beauty of differences in genders, religions, nationalities, and other characteristics of all humans.
The DEI team wants to make sure every LACDR employee have fair access to opportunities, their voices are heard, and their differences are accepted and celebrated. This way everyone at LACDR can thrive on bother professional and personal levels.
Mission
Make sure everyone feels welcome and belong at the LACDR.
Celebrate the diversity, on both personal and scientific fronts.
Create awareness about the importance of Diversity, Equity, and Inclusion (DEI)
DEI Initiatives
Diversity Day
Every year DEI team organizes a main event to create awareness about the core values of DEI. This day is filled with talks, and interesting debates between people from both within and outside LACDR
For 2022 "Diversity Day" is celebrated with the theme of "International Day". This day was a great success with a guest lecture from Dr. Thomas Scott Hughes followed by personal life stories of few of LACDR employees, and dinner and drinks with Indonesian food.
Photo impression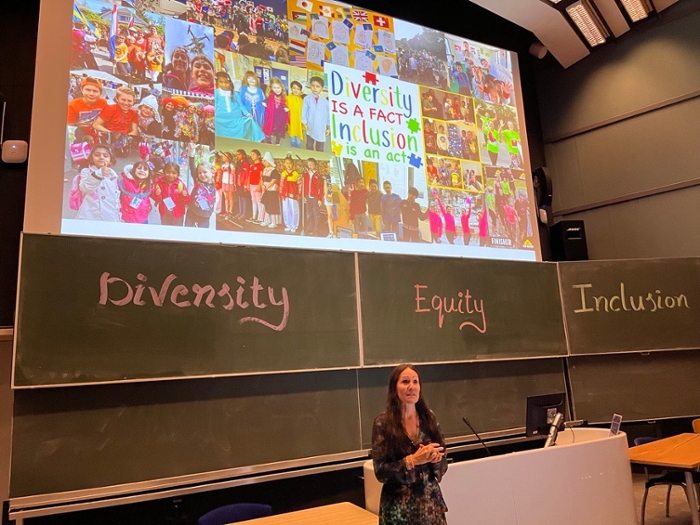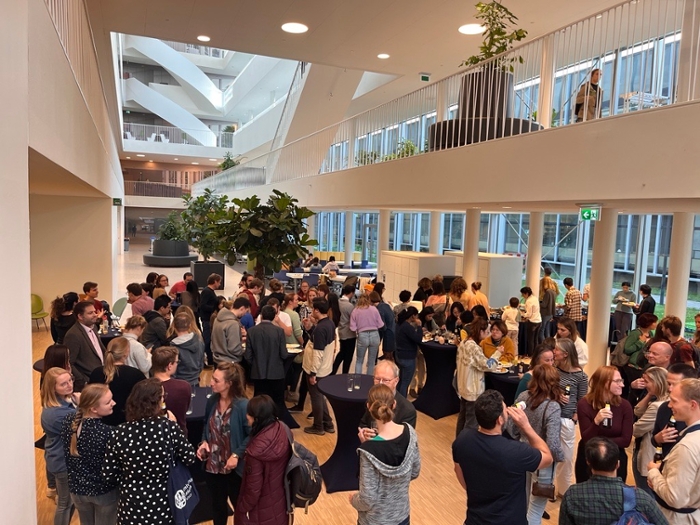 In 2023 "Diversity Day" is being organized with the theme of "Awareness" on October 24th, 2023 with lectures, and debates on the importance of DEI core subjects followed by debate and Indian food.
Buddy system
At the start of your work as new LACDR employee, it is important that you feel quickly at home either for an international person or even for a Dutch person who is quite new to the LACDR, Leiden University. To help with this the DEI team has created a buddy system where people can sort quick help from simple things as in "How to buy an OV chipkaart" to "what the necessary documents for my registration at municipality etc". The buddy is a friendly LACDR colleague who is willing to help or point out to the right person of contact. Please use the following link to find out more about this system: buddy system. If you do not have LACDR email address yet, you can contact your division secretary or the DEI team.
Diversity and Inclusion calendar
A calendar dedicated to highlighting the important days to recognize, celebrate in context of Diversity, Equity and Inclusion such as special days for religions, genders, festivals, communities etc. LACDR employees can find a copy in internal DEI teams channel.
Contact us!
Feel free to contact us if you have questions or want to contribute! Either contact individual team members, or email us at: DEIteam@lacdr.leidenuniv.nl