Research project
Cell Therapy
Decision support tool for cell therapy commercialization and business development
Contact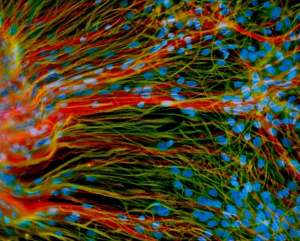 Summary
Novel diagnostics technologies open up opportunities for the implementation of new patient stratification strategies. The JUMP project is a TSB-funded inter-disciplinary collaboration between UCL's Management Science and Innovation Department, Janssen Pharmaceuticals, UCLH, UCL Pathology, UCL Partners, and the Royal Free Hospital to formulate and assess the value of such strategies. Using the implementation of a novel rapid turnaround diagnostics service for Hepatitis C patients in the NHS as a case study, Simcha's group developed new organisational frameworks, as well as a valuation and scenario analysis tool for the implementation of new stratification strategies in healthcare settings.
Relevance
Simcha's work on the JUMP project is of value to stakeholders seeking to use advanced 'precision medicine' technologies in the face of increasing pressures to improve clinical and cost effectiveness outcomes in infectious disease management. Organisational frameworks and tools developed by the JUMP Project have been used to design and assess the value of novel patient trajectories for Hepatitis C patients at the UCLH/Royal Free. Moreover, valuation models of the JUMP project are being used by Janssen Pharmaceuticals in the commercialisation of a new point of care, advanced molecular diagnostics device targeted at the infectious disease market.
Selected publications
Jong, S. (2013). JUMP Valuation Tool for Patient Stratification Strategies [Digital scholarly resource]. Retrieved from http://blogs.ucl.ac.uk/jump/.