PLATO
Education
Education and Organisation Development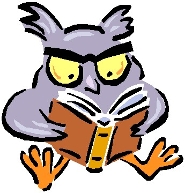 Rapportages ihkv de Leidse Monitor: 2006 – 2013. Brabander. C. J. de, I.W.M. Gussen-Benthem, J. van Lakerveld en T. Steeman.
Lakerveld, J.A. van, Broek, S.D., Buiskool, B.J., Grijpstra, D.H., Gussen, I., Tönis, I.C.M. & Zonneveld, C.A.J.M. (2014). Arbeidsmarkt voor Cybersecurity Professionals. Den Haag: WODC, Ministerie van Veiligheid en Justitie.

Vettraino, L., Lakerveld, J. van, Berger, A., Guglielman, E. & Zonneveld, A. (2014). VINTAGE online tool for self eValuatIoN of key competences in adultT AGE – Frame and evidences. In Literacy Information and Computer Education Journal (LICEJ), Volume 5, Issue 4 (p.1188 - 1197). ISSN: 2040 2589 (online), http://www.infonomics-society.org/LICEJ/
Kats, E. & J. van Lakerveld (2013). Vocational Learning: Shifting Relationships between Education and Working Life. In: G. K. Zarifis & M. Gravani, (eds.) Challenging the 'European Area of Lifelong Learning': a critical response. Dordrecht: Springer.

Altelaar, L., Jansen, M. , Tönis, I. (2013) Verbeterplan Horizon Park College. Rapportage voor de Inspectie van het Onderwijs. Park College, Alphen aan den Rijn.
Tönis, I. & Oudendammer F. (2013) Medische- en Psychosociale Basiskennis voor zorgverleners in de complementaire zorg. Eindtermen. PLATO BV. Universiteit Leiden. Leiden
Tönis, I. & Oudendammer F. (2013) Eindtermen Medische- en Psychosociale Basiskennis voor zorgverle-ners in de complementaire zorg. Achtergrondinformatie en Rationale. PLATO BV. Universiteit Leiden. Leiden
Oudendammer F. den & Tönis, I. (2012) Toetsbeleidsplan Medische Informatiekunde. Onderwijssupport AMC/UvA. Amsterdam
Oudendammer F. den & Tönis, I. (2012) Tools voor het maken van toetsen. Onderwijssupport AMC/UvA. Amsterdam
Lakerveld, J.A. van (2011) corporate curriculum in ontwikkeling, in Handboek human resource development, Joseph Kessels & Rob Poell, p 354- 361

Kats, E., J. van Lakerveld & H. Smit (2011). Linking Vocational Practice and Vocational Education; the Mediating Role of Expertise Centres in the Netherlands. Frankfurt am Main: Peter Lang.

BJ De Buiskool, SD Broek, JA van Lakerveld, GK Zarifis(2010). Key competences for adult learning professionals. Contribution to the development of a reference framework of key competences for adult learning

Kats, E., J. van Lakerveld & H. Smit (2010). Changing Roles and Competences in Vocational Training and Professional Development; Reflections on the Interviews with Dutch Educational Professionals. In: S. Kirpal (ed.). Changing roles and competences of VET teachers and trainers; final report, volume II. Bremen: ITB.

Lakerveld, J.A.van, Nadine Engels (2010), CLIMATE, Contextual Learning In Management And Teaching in Europe, PLATO, Leiden

Beschrijving van de resultaten van een opvattingenonderzoek naar de haalbaarheid van inclusief onderwijs. In: Lakerveld, J. van en M. den Otter (red.). "Perspectief op inclusief: vruchten van praktijkonderzoek", Garant Antwerpen-Apeldoorn (2009).

Smit, H., Oudendammer, F. den, Kats, E. & Lakerveld, J. van (2009). Lifelong Learning on Either Side of the Border: the effects of government policy on adult education in The Netherlands and Belgium. In: European Journal of Education, 44/2.

Goran Fransson, Jaap van Lakerveld, Valdek Rohtma, (2009), To be a facilitator of in-service learning: challenges, options and professional context: in Becoming a teacher (p 75-88)

Buiskool; BJ. Jaap van Lakerveld; Frowine de Oudendammer, Erik Kats. Hemmo Smit, Simon Boer, (2008) Adult Learning Professions in Europe.

Buiskool; B.J.Douwe Grijpstra; Carlos van Kan; Jaap van Lakerveld; Frowine den Oudendammer. (2006); Developing local learning centres and learning partnerships as part of Member States targets for reaching the Lisbon goals in the field of education and training: a study of the current situation

Lakerveld, J.A. van,(2005) Het Corporate Curriculum , Onderzoek naar werk-leeromstandigheden in instellingen voor zorg en welzijn, Enschede, 2005