No social safety net for 'PGB' caregivers who care for seriously ill relatives
An investigation carried out by Dutch news programme Nieuwsuur has revealed that despite a recent ruling by the Centrale Raad van Beroep (Central Appeals Tribunal, CRvB), people who for years cared for a seriously ill relative paid for via a PGB (persoonsgebondenbudget, personal care budget) do not receive unemployment benefits after the death of that relative. A group of around 80,000 caregivers in the Netherlands has been affected by this for years. A distressing situation, according to experts.
An example of this situation are parents who are affected by the handling of the PBG. For years, they put their own careers on hold in order to care for their sick child day in, day out, 24/7. Unable to find enough external caregivers, they have to take care of the child themselves. After the death of their child, the PGB stops and they receive no unemployment benefits.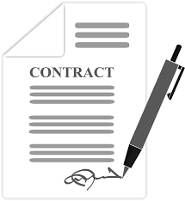 The difference with an ordinary employee
'The government expects people to provide care within their own family circle', says Barend Barentsen, Professor of Labour Law in Leiden in Nieuwsuur. 'These people need protection. If only because many people who are formal employees do exactly the same work – just not in their own family circle. Many PGB caregivers now provide high-level care, it's not just a bit of cleaning or combing grandma's hair – this is medical work.'
So, what is the difference with an ordinary employee? 'The problems arise, in essence, because the implementing authorities assume that family members do not have an employment agreement with each other and that is not true', says Barentsen.
Relationship of authority
'Family members relieve the burden for society by providing care. They do work that would otherwise have been done by ordinary employees and they pay income tax,' said Geerten Boogaard, Professor of Constitutional Law at Leiden University. 'Yet, they do not have the same safety net as salaried staff. The issue is whether what they do formally qualifies as an employment contract, and for that you need a relationship of authority. Even under current law, a group exists that does qualify for unemployment benefit and other social benefits.' According to Boogaard 'the fact that there is no relationship of authority does not have to be an obstacle. It's a political choice not to insure these caregivers on the basis of the PGB.' In the broadcast, Boogaard outlines three reasons why the government acts in this way.
In a written response, Minister of Social Affairs and Employment Karien Van Gennip says that an employment agreement is not logical because there is no relationship of authority. She promises an alternative that is expected in autumn.