Thijs Porck elected a Fellow of the Royal Historical Society
Thijs Porck, university lecturer of medieval English at the Leiden University Centre for the Arts in Society, has been elected a Fellow of the Royal Historical Society (RHS).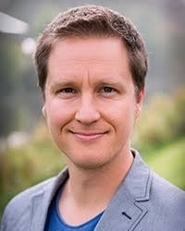 A learned society founded by Royal Charter in 1868, the RHS works with professional historians to advance the scholarly study of the past worldwide and contribute to contemporary policy debates about the study and use of history. Fellows are considered those who have made a significant contribution to historical scholarship through original research. Elections to the Fellowship are undertaken through a process of external peer review, after which the RHS Council considers the quality of an individual's work and its utilisation by the broader academic community. The expected standard is research that 'looks beyond the immediate subject of the enquiry to offer insights and findings that contribute to our understanding of broader (historical) problems and issues'.
Porck was recognized for his ground-breaking monograph on old age in early medieval England, as well as other publications on Beowulf, Old English and the works of J. R. R. Tolkien. Porck also contributes to his field by organizing conferences and board memberships: he currently serves as the Chair of the Dutch-Flemish Society of Old Germanic Studies and was elected President of the International Society for the Study of Early Medieval England in 2020. In the same year, his efforts to share his research with a wider audience, through blogs, videos and lectures, were rewarded with the LUCAS Public Prize 2020.