Book
Early Medieval English Life Courses: Cultural-Historical Perspectives
How did the life course, with all its biological, social and cultural aspects, influence the lives, writings, and art of the inhabitants of early medieval England?
Author

Thijs Porck and Harriet Soper (ed.)

Date

06 December 2021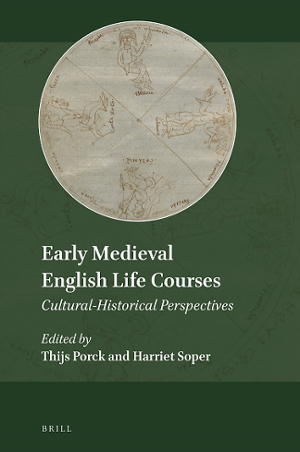 This volume explores how phases of human life such as childhood, puberty, and old age were identified, characterized, and related in contemporary sources, as well as how nonhuman life courses were constructed. The multi-disciplinary contributions range from analyses of age vocabulary to studies of medicine, name-giving practices, theology, Old English poetry, and material culture. Combined, these cultural-historical perspectives reveal how the concept and experience of the life course shaped attitudes in early medieval England.
"Every so often an edited volume comes along where the essays are significant in themselves, but taken together are field-defining. This is such a volume." Christina Lee, University of Nottingham