Three LUF grants for talented Leiden Science researchers
Fighting against cancer, antibiotic resistance and disposable plastics: Ahmed Ali, Fredj Ben Bdira, and Valerio Barbarossa receive a LUF grant for their innovative and socially relevant research. These grants for academic talent are often an important step towards grants by NWO and other grant institutions.
Gratama Foundation & LUF
Fredj Ben Bdira (Leiden Institute of Chemistry) – Bacterial chromatin proteins as targets for new antibacterial agents, € 25.000

It is one of the most substantial challenges in public healthcare: the fight against antibiotic resistance. Ben Bdira is going to investigate a new way to fight bacteria, namely 'attacking' the so-called H-NS protein. 'This protein is crucial for the bacteria's survival,''says Ben Bdira. 'It is responsible for the folding, organisation and transcribing of the DNA.' Mutations that lead to errors in H-NS therefore have major consequences for the fitness of the bacteria. Ben Bdira: 'Too many genes are then expressed simultaneously, causing the bacteria to poison themselves, so to speak.'
With the LUF grant, Ben Bdira will investigate whether it is possible to attack the H-NS protein with small molecules to mimic this effect. 'We want to create chaos inside the bacteria to weaken them.'
> Read here about the striking discovery that Ben Bdira recently made
SVM (Foundation for packaging and environment) & LUF
Valerio Barbarossa, (Institute of Environmental Sciences), An environmental assessment of biodegradable bioplastics for use in a sustainable Dutch food system, € 75.000

Do we actually need plastic packaging in the food industry? 'Plastic packaging has the benefits of extending the shelf life of food products and reducing organic waste, which accounts for over fifty per cent of the greenhouse gas emissions associated with food production,' says Valerio Barbarossa. Despite this, plastic can stay in the environment for centuries before decomposing. Moreover, it breaks down into micro- and nanoparticles and has made its way into many consumable products, such as beer and fish.
Luckily, there seems to be an alternative. Barbarossa: 'A switch towards biodegradable bioplastic would ensure a complete breakdown of packaging material within short time frames – typically under a year – and could be produced directly from food waste.' However, side effects of bioplastic production need to be fully assessed first. 'Understanding the various environmental tradeoffs in switching from plastics to bioplastics can help to adopt measures that best lead to a viable production of biodegradable bioplastic.'
Elise Mathilde Fund & LUF
Ahmed Ali (Leiden Academic Centre for Drug Research), Circulating tumor cells: A novel target for noninvasive cancer diagnosis, € 25.000

'My colleagues and I at the Medical Systems Biophysics and Bioengineering group will investigate the potential of a new, multidisciplinary approach for cancer diagnosis that can be applied to most cancer types,' says Ahmed Ali. He explains the need for such an approach: 'The current gold standard in cancer diagnosis is tissue biopsy, where a physical specimen of the tumor mass is sampled and analysed. This process is typically invasive, and not always possible to perform, for instance in the case of tumours in the brain.'
Therefore, Ali wants to investigate if it is possible to detect cancer from a small peripheral blood sample, which contains less than 10 millilitres. 'In this sample, there are around 40-60 million cells. In cancer patients, less than a hundred of these cells are so-called circulating tumour cells – cells that shed from the primary tumour and circulate in the blood stream of cancer patients.'
'If we can capture these cells and analyse their metabolic profile, we can potentially use this as a biomarker for cancer diagnosis,' Ali continues. 'If successful, this technique can be applied to most cancer types, and thus, contributing greatly to current efforts in improving early detection and subsequently, survival rates.'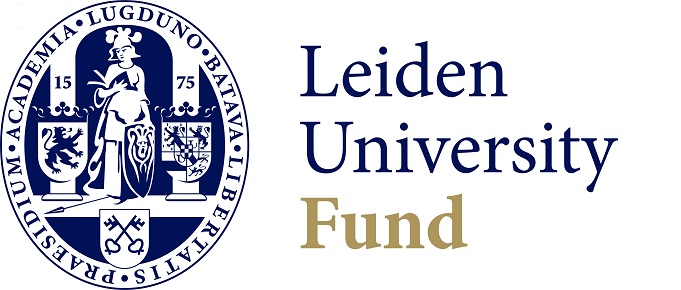 About LUF
The Leiden University Fund (LUF), supported by many committed alumni, helps ambitions flourish. The LUF's main focus is supporting scientific projects of young scientists and PhD students, facilitating students to travel abroad as part of their education and contributing to innovative student activities.
Once a year the LUF Committee for Academic Expenditure (CWB) awards grants for scientific projects of Leiden University researchers. The funding is available from a number of Named Funds of Leiden University Fund (LUF) as well as from the cooperation with the Gratama Foundation, the Elise Mathilde Foundation and SVM (Foundation for packaging and environment).