'This affects us all and concerns us all'
In the United States and around the world, the death of George Floyd has sparked fierce daily demonstrations against police violence and racism. What is the significance for our faculty?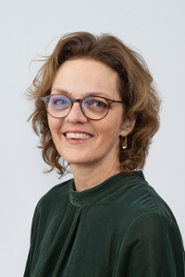 'This affects us all and concerns us all', says Joanne van der Leun, Dean of Leiden Law School. 'We are working hard together to achieve an inclusive climate for work and study. This is a part of our general strategy. At the start of this year, all management staff came together for one day to make plans and share experiences. Since then, an enthusiastic Faculty Group on Diversity and Inclusiveness has set to work. It includes representatives from all departments – often people who wanted to turn their own experience and observations into action. The study associations and study advisors are also very active.'
'All in all, this means that we must also look critically at our role as an organisation. There is still a lot that we can do better and want to do better, and sometimes this is not easy because ideas also clash. We will have to accept that this is all part of the process. In my role as Dean, I think it is important that we continue to raise the subject and that we link inclusivity to everything we do in education, research and management. In the coming period we will be taking concrete action with training courses on bias and inclusive leadership, also in collaboration with the University's Diversity Officer Aya Ezawa and her team. But this is not about policy alone. This is about our actions. Every student and every employee has a contribution to make – only then can we make progress.'
Faculty policy on diversity and inclusiveness
There are currently a number of specific projects and activities at the faculty.
Reforming the culture related to work and study and our staff recruitment policy

: Examples are training courses on bias and a new inclusive onboarding programme for new staff;

Diverse and inclusive teaching

: 'Inclusive Education' is a module in the University Teaching Qualification programme. It is important that staff make progress in this regard. How as a lecturer can you reach all types of students, particularly with the current system of online teaching? How can you ensure that required literature comes from a diverse group of authors, including non-Western authors? We are also stimulating discussions about the curriculum;

Welcoming all groups

. Our information materials for prospective bachelor's students have been reviewed in light of diversity and inclusiveness. We will proceed to do this for all our materials so that everyone feels welcome to come and study at our faculty. Our job vacancy texts will also be critically examined;

Career

: At our meetings to discuss career development at the faculty, attention is paid to diversity and inclusiveness;

Joint approach

: We collaborate with the professional field, for example law firms and courts, to exchange ideas and ask 'hands on' experts to contribute their thoughts.
Do you want to contribute your thoughts on diversity and inclusiveness?
Please contact our Faculty Diversity Officer Pauline Vincenten.
Have you experienced problems related to diversity and inclusiveness?