Three Leiden Science women in Leiden Top 50
On International Women's Day 2020, the first edition of the Leiden Top 50 was revealed, a list of 50 women who made a difference in Leiden in 2019. Among them three women from our Faculty: Martina Vijver, Felienne Hermans and Irene Groot.
Role model
To compile the Top 50, the jury looked at women who made a difference through their activities in Leiden in the past year. They made their choice from 280 nominations, which were submitted by people from the city. The list is divided into ten categories and offers visibility to Leiden women who can be a role model for other women and girls.
Heartwarming
Initiator Jenny Bruin at Sleutelstad: 'What has surprised and touched us most is the enormous enthusiasm with which women have been nominated. The accompanying motivations were always heartwarming. The nominees themselves indicated that they found it quite an honour and many wanted to be role models for other girls and women as well.'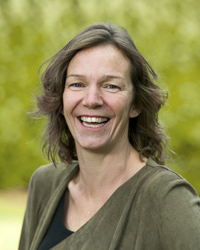 Martina Vijver



Category: Bio Science Park
'Martina Vijver is Professor of Ecotoxicology and investigates the harmfulness of substances on our living environment. She is also the driving force behind the Living Lab, a very special outdoor research station at the Bio Science Park.'
Felienne Hermans



Category: Education
'Felienne Hermans is an associate professor at the Leiden Institute of Advanced Computer Science, where she not only researches programming education for children but also translates it into practice.'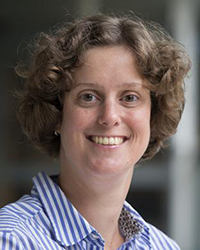 Irene Groot



Category: Science and Higher Education
'As an associate professor, Irene Groot conducts research into the production of sustainable materials. She is also a role model in a man's world and is committed to young beta scientists through the women's network RISE.'