Archaeologists visit Ethiopia for material culture studies project
Annelou van Gijn and Diederik Pomstra took part in the Shire Project in Tigray, northern Ethiopia, to contribute to an exciting mix of lithic and use-wear analysis, as well as ethno-archaeological and experimental studies.
Mai Adrasha
The project, led by prof. Willeke Wendrich and dr. Rachel Moy of the University California Los Angeles, surveys an area around the town of Shire and excavates the pre-Aksumite site of Mai Adrasha. Ethiopian archaeologists and local people are actively involved in both survey and excavation.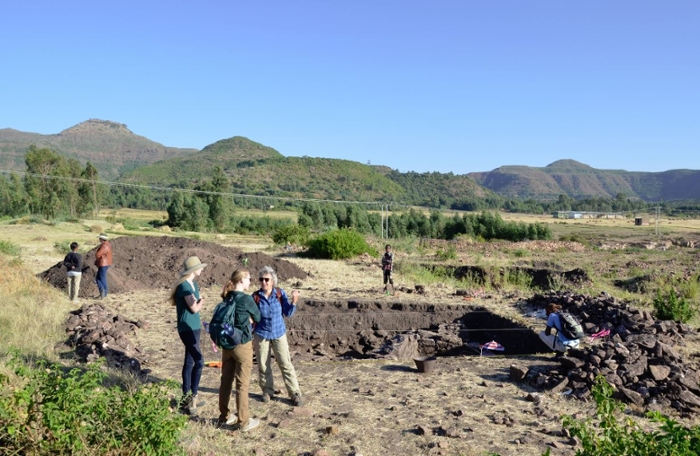 Public outreach
Annelou studied the grinding stones and Diederik conducted experimental flint knapping sessions to explore lithic "puzzles". Public outreach is an important part of the project and next year the experimental construction of a traditional compound is envisaged.
In preparation, Annelou and Diederik surveyed village compounds to look at spatial organisation, building materials and traditional tools. The compound will be built by local villagers and will form part of a larger museum containing archaeological exhibits, a science center, traditional and archaeological houses and a crafts center. This will provide local employment, contribute to a raised awareness of life in the past and the traditional culture of the area, as well as to the survival of unique traditional skills and crafts.