Simone van der Hof on a working visit to China
From 25 to 31 October, Professor Simone van der Hof was on a working visit to China with a delegation from Leiden Law School, including our dean Professor Joanne van der Leun.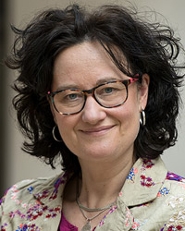 Visits were made to East China University of Political Science and Law, KoGuan Law School, Shanghai Jiao Tong University and Shanghai International Studies University, all three in Shanghai, and Shandong University School of Law in Qingdao. On Saturday evening a dinner with alumni from our advanced masters was on the program. Simone has given lectures to students about the use of artificial intelligence to detect online child abusers. Visit this website for an extensive report of the trip. A report in Chinese written by a master student about Simone's lecture at Shandong Law School is here available.