Nice to meet you Helen Duffy
Helen Duffy was appointed as the Gieskes Chair of Human Rights and International Humanitarian Law last year. As the title suggests, her research, and to a large extent her teaching, focuses on how diverse areas of international law co-apply and interrelate.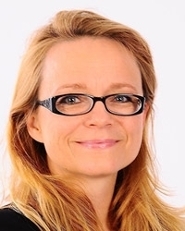 What is your role here at Leiden University in The Hague?
As a part-time academic and a human rights practitioner the rest of the time, I am particularly interested in how this sometimes complex normative framework is given effect, and how those most affected can use the law in practice.
I try to run that combination of theory and practice through the two courses I teach here at Grotius Centre The Hague - one on Terrorism, Human Rights and IHL on the LLM, and the other on the International Protection of Human Rights on the Advanced Masters.
What does being a Human Rights practitioner involve?
I run 'Human Rights in Practice' which is an international law practice based in The Hague but operating internationally. Mostly I engage in strategic human rights litigation by representing victims, or submitting amicus interventions, in human rights cases. Usually these cases are before international or regional courts, such as the European Court of Human Rights, Inter-American or African Commission or Court, or sub-regional courts, but they can also be before national courts where international and comparative arguments are increasingly often relevant. The idea is to give a voice and secure reparation for the victims, but also as far as possible to influence human rights standards, systems and the landscape more broadly through the litigation - hence the 'strategic' bit!
Can you give some examples of your cases?
Examples of the cases I am dealing with right now include cases against European states complicit in the CIA rendition and torture programme, a case on behalf of a Spanish judge Baltasar Garzon, prosecuted for his interpretations of the law, a case on accountability norms before the Turkish constitutional court and a slavery case against Brazil in IACHR.
Is there a link between your practice and your work at Grotius Centre The Hague?
Definitely. There are many synergies between the academic work and human rights practice on a day-to-day level - the research and teaching informs the practice, and vice versa. Sometimes research and writing relate directly to litigation practice, such as work I am doing just now on understanding the impact of strategic human rights litigation. Likewise, the litigation seeks to address weaknesses exposed in part through academic analysis. For me the two are really indissociable. Sometimes a few students also get involved in providing research or other support to the pro bono work of Human Rights in Practice, which gives them hands-on practical insight into the rewards and many frustrations of human rights litigation.
Building bridges between theory and practice is really in keeping with the ethos of The Hague arm of Leiden Law school. That is what is most exciting for me about being based here. Apart from the nice new building and the barrista café at the entrance of course!