New Leiden Centre of Archaeological Studies in Italy
The Faculty of Archaeology has a new Centre of Archaeological Studies in Italy.
Santa Maria delle Grazie
The Centre, which is the result of a collaborative initiative of the Faculty of Archaeology, the Comune di Jelsi, and the Royal Dutch Institute in Rome, is based in the old Franciscan monastery of Santa Maria delle Grazie just outside the town of Jelsi, in Molise.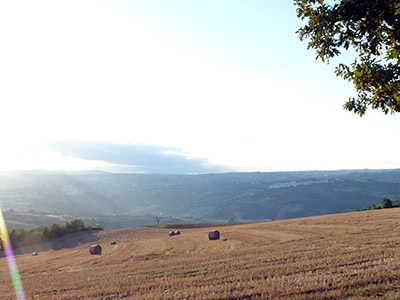 The small but vibrant community of Jelsi has been involved in the archaeological field work and related didactic and heritage projects in the area since 2004, and is located in a gorgeous mountainous area in the Appenines of Central-Southern Italy, at a 2-3 hour drive from the city of Rome.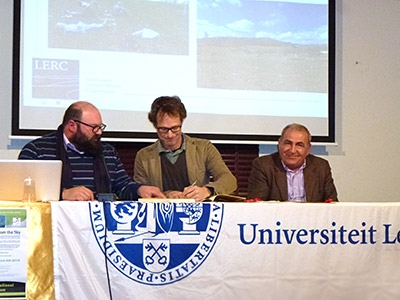 A festive ceremony celebrating the inauguration of the Centre was held last week, when the mayor of Jelsi and dr. Tesse Stek signed the contract.
Facilities
The Centre offers ample didactic and lecture rooms, a large courtyard and a separate structure for accommodation, with the capacity to comfortably house over 20 people - in cloister-style cells - as well as a kitchen and a communal dining room. The structure is ideal for field school activities, ceramic and other find processing, as well as for conferences or workshops with groups of students and staff.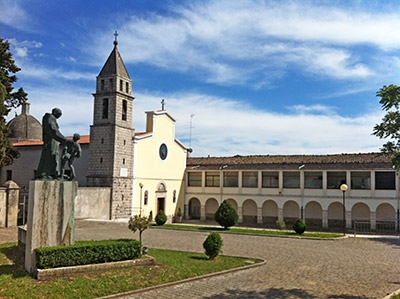 Activities
The local community of Jelsi has been actively involved in the field work projects coordinated in the area since 2004, The structure serves as accommodation and laboratory for the Leiden Fieldschool for Classical and Mediterranaen Archaeology (Tappino Archaeological Project) and will house, amongst other things, the course in Aerial Archaeology that will be held in Leiden, Rome and the new Centre Archaeology from the Sky.
For information about the possibilities for organizing activities in the Centre, please contact Tesse Stek.