Masterclass discovers new archaeological sites with drones
During the Masterclass "Archaeology from the Sky", participating students have used small drones to acquire aerial photos from the Italian landscape of Molise. With sometimes amazing results.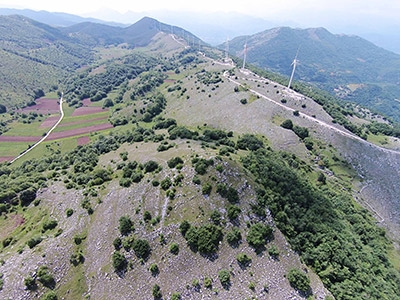 The intensive course in May and June was organized by dr. Tesse Stek's research group in collaboration with the Royal Netherlands Institute in Rome and took place in Leiden, Rome and Molise (Central-Southern Italy). The theoretical background and technical software applications where taught in Leiden; in Rome the participants perused the historical photo archive to gather useful aerial images of the research area. A conference on remote sensing with internationally renowned speakers was organized at the Royal Dutch Institute in Rome on the occasion. The students then moved to the new archaeological study centre at Jelsi, Molise to prove their hypotheses on the ground and acquire new aerial photos by themselves.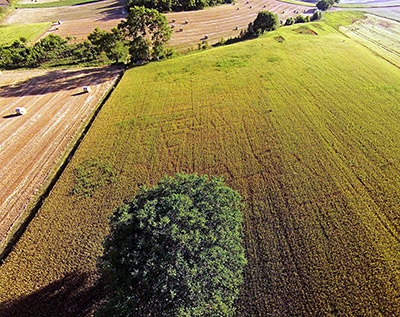 In the Apennine mountains of Molise - one of the research areas of the Landscapes of Early Roman Colonization project (NWO) - several archaeological sites of the Classical and Roman periods were mapped and explored by using small remote-controlled drones. A new hill-fort at an altitude of 1100 m. above sea level was identified and documented, and crop marks near another Hellenistic-Roman site revealed the presence of articulate structures hidden under the ground. The data are being processed at this moment, and further research into these sites is planned for this Summer's fieldschool.