Alwin Kloekhorst receives Vidi grant
Alwin Kloekhorst, working at the Leiden University Centre for Linguistics, has received a Vidi grant for his research on the break-up of the Indo-European language.
Linguistic genealogical research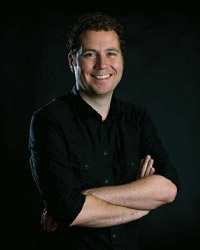 All European and Indian languages are descended from one mother tongue, that was spoken thousands of years ago. In this research project, Kloekhorst will use linguistic genealogical research to find out how the first division of the Indo-European mother tongue exactly took place.
In 2008, NWO already granted Kloekhorst a Veni grant for his research to Hittite (a language related to Lydian). Along with linguist Alexander Lubotsky, Kloekhorst made a great discovery last summer. They deciphered several dozen inscriptions on potsherds found in Daskyleion (North-West Turkey) as Phryian and Lydian and thus proved the presence of Phrygians and Lydians in that area.
Vidi grant
The Vidi grant is a grant for outstanding researchers who have done several years of successful research after their promotion. The scientists are among the best ten to twenty percent in their field. A Vidi allows them to do five years of research. NWO selects Vidi laureates based on the quality of the researcher, the innovative nature of the research and the expected scientific impact of the research proposal.