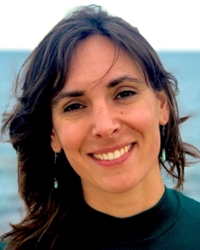 Mirre Stallen
Universitair docent
Naam

M. Stallen Ph.D.

Telefoon

E-mail

ORCID iD
Kort CV
Mirre Stallen is universitair docent en onderzoeker bij het Instituut Psychologie sinds 2017. Zij is afgestudeerd in de Cognitieve Wetenschappen aan de UvA (cum Laude) en gepromoveerd aan de Erasmus Universiteit Rotterdam (2013). Zij werkte als postdoctoraal onderzoeker aan Stanford University in de Verenigde Staten (2015-2017) en bij het Donders Institute for Brain, Cognition and Behavior aan de Radboud Universiteit Nijmegen (2013-2015).

Naast haar functie als universitair docent aan de Universiteit Leiden werkt Mirre als senior onderzoeker bij het lectoraat Armoede Interventies aan de Hogeschool van Amsterdam. Ook is zij verbonden aan het Kenniscentrum Psychologie en Economisch Gedrag (https://www.kcpeg.nl).
Onderzoek
Mirre Stallen doet onderzoek naar de mentale processen die ten grondslag liggen aan gedrag en centraal in haar werk staat het verbinden van wetenschap en praktijk. In haar onderzoek combineert zij methoden uit verschillende disciplines, waaronder de neurowetenschappen, psychologie en economie.
Relevante links
Universitair docent
Faculteit der Sociale Wetenschappen
Instituut Psychologie
Soc., Econom. en Organisat Psych.
Huijsmans I., Ma I., Micheli L., Civai C., Stallen M. & Sanfey A.G. (2019), A scarcity mindset alters neural processing underlying consumer decision making, Proceedings of the National Academy of Sciences of the United States of America 116(24): 11699-11704.
Stallen M., Rossi F., Heijne A., Smidts A., De Dreu C.K.W. & Sanfey A.G. (2018), Neurobiological mechanisms of responding to injustice, The Journal of Neuroscience 38(12): 2944-2954.
Stallen M., Smidts A., De Dreu C.K.W. & Sanfey A.G. (2018), RESPONSE to : An eye for an eye: Neural correlates of the preference for punishment-based justice. Samantha J. Fede, Joshua L. Gowin, and Peter Manza, The Journal of Neuroscience 38(35): 7559-7561.
Stallen M., Griffioen N. & Sanfey A.G. (2017), Why are we not more selfish? What the study of brain and behavior can tell us, Frontiers for Young Minds 5(47).
Sanfey A.G. & Stallen M. (2016), Neurosciences Contribution to Judgment and Decision Making. In: Keren G., Wu G. (red.) The Wiley Blackwell Handbook of Judgment and Decision Making. New Yersey, USA: Wiley-Blackwell. 268-294.
Stallen M. & Sanfey A.G. (2015), Cooperation in the brain: Neuroscientific contributions to theory and policy, Current Opinion in Behavioral Sciences 3: 117-121.
Stallen M. & Sanfey A.G. (2015), The neuroscience of social conformity: implications for fundamental and applied research, Frontiers in Neuroscience 9: 337.
Smidts A., Hsu M., Sanfey A.G., Boksem M.A.S., Ebstein R.B., Huettel S.A., Kable J.W., Karmarkar U.R., Kitayama S., Knutson B., Liberzon I., Lohrenz T., Stallen M. & Yoon C. (2014), Advancing consumer neuroscience, Marketing Letters 25(3): 257-267.
Sanfey A.G., Stallen M. & Chang L.J. (2014), Norms and expectations in social decision-making, Trends in Cognitive Sciences 18(4): 172-174.
Van Winden F., Stallen M. & Ridderinkhof K.R. (2014), On the nature, modeling, and neural bases of social ties. In: Houser D., McCabe K. (red.) Neuroeconomics. Advances in Health Economics and Health Services Research nr. 20 United Kingdom: Emerald Group Publishing Limited. 125-159.
Stallen M. (24 mei 2013), Social Context Effects on Decision-Making: A Neurobiological Approach (Dissertatie. Erasmus Research Institute of Managemet (ERIM), Erasmus School of Economics, Erasmus University). Rotterdam: Erasmus University. Promotor(en): Smidts Prof.Dr.Ir. A.
Stallen M., Smidts A. & Sanfey A. (2013), Peer influence: Neural mechanisms underlying in-group conformity, FRONTIERS IN HUMAN NEUROSCIENCE 7: e50.
Stallen M., De Dreu C.K.W., Shalvi S., Smidts A. & Sanfey A.G. (2012), The herding hormone: Oxytocin stimulates in-group conformity, Psychological science 23(11): 1288-1292.
Fahrenfort J.J., Van Winden F.A.M.M., Pelloux B., Stallen M. & Ridderinkhof K.R. (2012), Neural correlates of dynamically evolving interpersonal ties predict prosocial behavior, Frontiers in Neuroscience 6: e28.
Stallen M. & Sanfsy A.G. (2011), Neuro-economics and Game Theory. In: Cochran J.J., Cox Jr. L.A., Keskinocak P., Kharoufeh J.P., Cole Smith J. (red.) Wiley Encyclopedia of Operations Research and Management Science. New Yersey USA: Wiley-Blackwell.
Stallen M., Smidts A., Rijpkema M., Smit G., Klucharev V. & Fernandez G. (2010), Celebrities and shoes on the female brain: The neural correlates of product evaluation in the context of fame, Journal of Economic Psychology 31(5): 802-811.
Ridderinkhof R. & Stallen M. (2010), Vrolijkheid als remedie tegen veroudering: Het progressieve effect van stemming op cognitieve prestatie. In: Lazeron N., Van Dinteren R. (red.) Brain@work. Houten Nederland: Bohn Stafleu van Loghum. 161-172.
Beer J.S., Stallen M., Lombardo M.V., Gonsalkorale K. & Cunningham W.A. (2008), The Quadruple Process model approach to examining the neural underpinnings of prejudice, NeuroImage 43(4): 775-783.