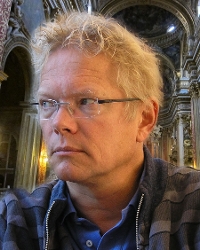 Jos Brosschot
Bijzonder Hoogleraar Psycho-fysiologische Mechanismen van Stress in het Dagelijks Leven
Kort CV
In zijn promotietijd toonde hij, samen met Utrechtse psychologen en immunologen, als een van de eersten aan dat stress bij mensen het immuunsysteem beïnvloedt. Na zijn promotie werkte hij aan de Universiteit van Amsterdam.
Onderzoek
Brosschots onderzoek is altijd gericht op de mechanismen die verantwoordelijk zijn voor de effecten van de geest op het lichaam. Jos Brosschot werkt inmiddels bijna twee decennia in Leiden, waar hij verschillende laboratorium- en veldonderzoeken heeft verricht naar de relatie tussen piekeren, hartactiviteit en lichamelijke klachten. Voor zijn onderzoek ontving hij meerdere subsidies, waaronder een beurs van de KNAW en verschillende NWO-beurzen.
Kernpublicaties
Zie ook Google Scholar en ResearchGate
Ottaviani, C., Thayer, J.F., Verkuil, B., Lonigro, A., Medea, B., Couyoumdjian, A., & Brosschot, J.F. (2015). Physiological Concomitants of Perseverative Cognition: A Systematic Review and Meta-Analysis. Psychological Bulletin. Advance online publication. doi: 10.1037/bul0000036

Brosschot, J.F. (2010) Markers of chronic stress: Prolonged physiological activation and (un)conscious perseverative cognition. Neuroscience & Biobehavioral Reviews, 35 (2010) 46–50.

Brosschot, J.F., Verkuil, B. & Thayer, J.F. (2010) Conscious and unconscious perseverative cognition: Is a large part of prolonged physiological activity due to unconscious stress? Journal of Psychosomatic Research, 69(4), 407-16 .

Verkuil, Brosschot, Gebhardt, W. & Thayer, J.F. (2010) When worries make you sick: A review of perseverative cognition, the default stress response and somatic health. Journal of Experimental Psychopathology, 1(1), 87-118.

Brosschot, J.F, Gerin, W. & Thayer, J.F. (2006) Worry and health: the perseverative cognition hypothesis. Journal of Psychosomatic Research, 60, 113-124.

Brosschot, J.F., Pieper, S. & Thayer J.F. (2005) Expanding Stress Theory: Prolonged Activation And Perseverative Cognition. Psychoneuroendocrinology, 30(10):1043-9.

Brosschot J.F. & Thayer J.F. (1998) Anger inhibition, cardiovascular recovery, and vagal function: a model of the link between hostility and cardiovascular disease. Annals of Behavioral Medicine, 20(4), 1-8.

Brosschot J.F., Godaert G.L.R., Benschop R.J., Olff, M. & Bal­lieux, R.E. & Heijnen, C.J. (1998) Experimental stress and immunological reactivity: a closer look at perceived uncontrollability. Psychosomatic Medicine, 60(3), 359-361.

Brosschot, J.F., Benschop R.J., Go­daert G.L.R., De Smet M.B.M., Olff M., Heijn­en­ C.J. & Bal­lieux R.E. (1992) Effects of experi­men­tal psycho­logical stress on dis­tribu­tion and func­tion of perip­he­ral blood cells. Psychosomatic Medicine, 54, 394-406.
​
Onderwijs
Stress Health and Disease: course at (International) Bachelor Psychologie Leiden (convenor).
Psychology of Stress and Health: Leiden University College The Hague, major Global Public Health (convenor).
Personality, Clinical and Health Psychology: course at (International) Bachelor Psychology Leiden (docent).
Bijzonder Hoogleraar Psycho-fysiologische Mechanismen van Stress in het Dagelijks Leven

Faculteit der Sociale Wetenschappen
Instituut Psychologie
Gezondheids, Medische- Neuropsychologie
Werkadres

Wassenaarseweg 52
2333 AK Leiden
Kamernummer 2A03

Contact

+31 71 527 3740
Bijzonder Hoogleraar Psycho-fysiologische Mechanismen van Stress in het Dagelijks Leven

Faculteit der Sociale Wetenschappen
Instituut Psychologie
Gezondheids, Medische- Neuropsychologie
Werkadres

Wassenaarseweg 52
2333 AK Leiden

Contact

+31 71 527 2727
Geen relevante nevenwerkzaamheden