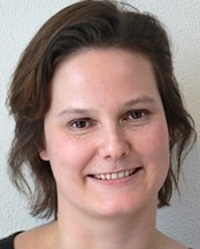 Daniëlla Dam-de Jong
Universitair docent
Daniëlla Dam-de Jong (Utrecht, 1978) is Universitair Docent bij de afdeling Internationaal Publiekrecht en het Grotius Centre for International Legal Studies aan de Universiteit Leiden.
Meer informatie Daniëlla Dam-de Jong
Zij is gepromoveerd aan dezelfde universiteit op een proefschrift getiteld International Law and Governance of Natural Resources in Conflict and Post-Conflict Situations. Meer in het algemeen gaat haar interesse uit naar vraagstukken op het gebied van duurzame ontwikkeling en vrede & veiligheid.

Zij heeft Rechten gestudeerd aan de Vrije Universiteit (VU), met internationaal en Europees recht als afstudeerrichting. Daarnaast heeft zij Franse taal en cultuur gestudeerd aan de Universiteit van Lausanne en de VU. Zij heeft werkervaring opgedaan als stagiair bij de Adviesraad Internationale Vraagstukken (AIV); als beleidsmedewerker op het gebied van internationaal recht en veiligheid bij Campus Den Haag; en als onderzoeksassistent en promovenda bij de afdeling Internationaal Publiekrecht.
Universitair docent

Faculteit Rechtsgeleerdheid
Instituut voor Publiekrecht
Internationaal Publiekrecht
Werkadres

Steenschuur 25
2311 ES Leiden
Kamernummer B122

Contact

+31 71 527 7944
Geen relevante nevenwerkzaamheden