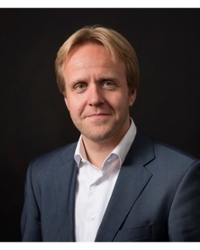 Ton Liefaard
Vice-Dean / professor of Children's Rights
Name

Prof.dr.mr. T. Liefaard

Telephone

E-mail

ORCID iD
Prof. Dr. Ton Liefaard is Vice-Dean for Education of Leiden Law School, full Professor of Children's Rights and holds the UNICEF Chair in Children's Rights at Leiden University, Leiden Law School. Appointment via Marjolein de Jong, secretary, email: m.c.m.dejong@law.leidenuniv.nl
More information about Ton Liefaard
Summer School: International Children's Rights
Prof. Dr. Ton Liefaard is vice-dean of Leiden Law School, full Professor of Children's Rights and holds the UNICEF Chair in Children's Rights at Leiden University, Leiden Law School.
He teaches children's rights, child law and juvenile justice from an international and comparative perspective and has published widely on the meaning of the UN Convention on the Rights of the Child and related international and regional instruments for the position of children at the national level. He is the programme director of the Master Programme (LL.M) Advanced Studies in International Children's Rights. He also coordinates the Frontiers of Children's Rights Summer School as well as its regional editions. In 2018 this regional edition, took place on Curacao, and in 2017 in Indonesia. He also coordinates in cooperation with the Grotius Centre for International Legal Studies the biannual Children's Rights Moot Court. He has received the award for best lecturer of Leiden Law School in 2015.
Ton Liefaard is a substitute justice at the Court of Appeal The Hague. He was an honorary juvenile judge at the District Court of Amsterdam from 2010 until 2017. and was a member of the Government Committee on the Reassessment of Parenthood (Staatscommissie Herijking Ouderschap) advising the Dutch Government on changing parental relationships and the position of children. He was appointed as a member of the Council for the Administration of Criminal Justice and Protection of Juveniles on the 1st of October 2016. He regularly works as a consultant for international organizations, including agencies of the United Nations, the Council of Europe and the European Union, on issues related to children's rights, juvenile justice, child friendly justice, child protection, alternative care and violence against children.
He teaches and publishes widely on the meaning of the UN Convention on the Rights of the Child (Brill) litigation related thereto (Springer), and related international, regional, and domestic children's rights standards for specific issues, including children's human rights (Springer), juvenile justice, deprivation of liberty of children, children's access to justice, child friendly justice, and violence against children.

Studies
PhD in law (VU University Amsterdam)
Master of Laws (VU University Amsterdam)
Title of dissertation
T. Liefaard, Deprivation of Liberty of Children in Light of International Human Rights Law and Standards, Antwerp/Oxford/Portland: Intersentia publishing 2008.
Ancillary positions + organization
Honorary

juvenile judge, District Court of Amsterdam

Member

Council for the Administration of Criminal Justice and Protection of Juveniles

Vice-chair editorial board Journal of Family and Juvenile Law (Tijdschrift voor Familie- en Jeugdrecht, Kluwer)
Member editorial board Journal of Youth and Children's Rights (Tijdschift voor Jeugd en Kinderrechten, Larcier Belgium)
Languages
Dutch (native), English (fluent), French, German, Afrikaans
Vice-Dean / professor of Children's Rights
Faculteit Rechtsgeleerdheid
Instituut voor Privaatrecht
Jeugdrecht
External expert (ad hoc)
Member Editorial Board / Associate Editor The International Journal of Children's Rights
Lid Editorial Board Youth Justice
Raadsheer-plaatsvervanger (wordt in deze functie momenteel niet ingezet)
Committee of Recommendation
Expert / consultant ad hoc
Expert / consultant ad hoc